Shaadi entrance extreme
It may seem like shaadi season is over, but let's not kid ourselves. If you live in Pakistan then it's basically shaadi season all year around which means never ending dances, crazy outfits, and of course creative entrances.
Whether it be your best friend's mehndi or your cousin's walima slowly, the entrance of the bride (and the groom sometimes) is very, very important.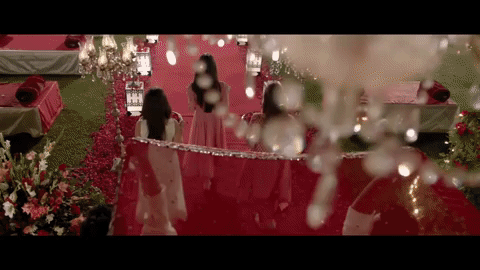 Shaadi entrances can be super stressful to plan out. Whether you're riding in on a magic carpet or looking for the perfect song you have to make it super special for your big day.
One Pakistani bride in particular, whose big day was this past weekend, came up with a very unique way to enter her mehndi.
No, your eyes are not deceiving you, that is indeed a CAMEL.
After receiving these videos from a wedding guest, we reached out to the groom, Dr. Zain ul Abadin, right before he flew back to the UK…but don't worry it wasn't on a camel. 😉 He told MangoBaaz that his wife chose to ride into the event on a camel because it matched the theme of her outfit and she wanted it to be unique. Everyone at the wedding was surprised as to how she pulled off riding the camel without handles.
I mean, this is pretty badass. Imagine wearing a ten-pound lehnga, decked out in another five pounds of jewelry, and riding a camel with heels. I'm sure most of you wouldn't be able to pull that off. And this bride did ever so elegantly.
All of the wedding guests at this shaadi will probably never forget this memorable entrance.
Even though it can seem as though shaadis have become one huge competition and everyone wants to outdo each other in terms of entrances, clothes, and arrangements – that should never be the case.
You should never get so caught up in trying to make your wedding stand out that you don't end up enjoying yourself. The day (or three for us) will only come once in a lifetime (hopefully) and should be as simple or outrageous as you and your significant other want it to be.
Your wedding is YOUR big day and you should make it special for yourself without completely stressing yourself out.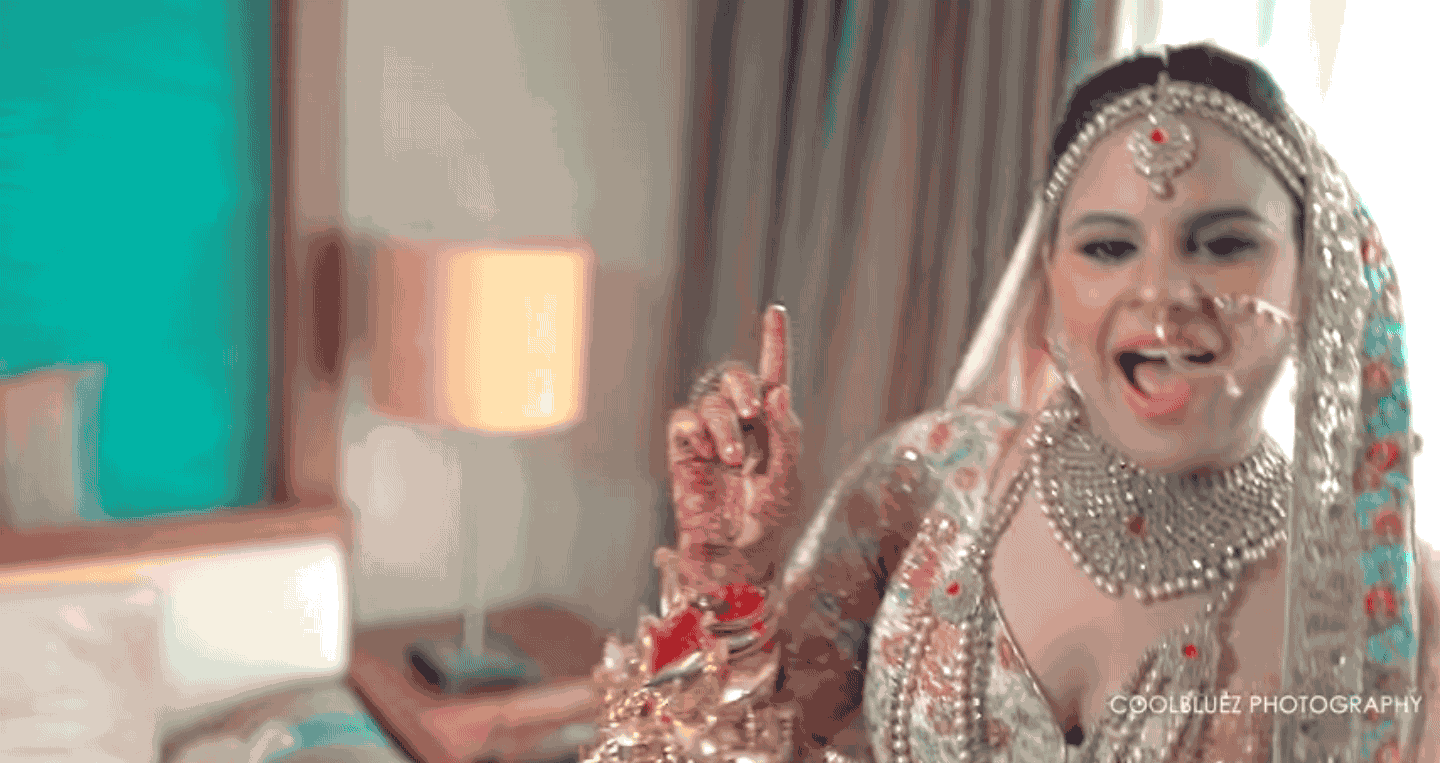 This camel entrance was very clever and it looked like the bride was having the time of her life. We wish the couple all the best in their marriage.
What did you guys think about it? Let us know in the comments.