The Internet is a great place for many reasons. One of the biggest reasons is that you can learn so much! And for one Twitter user, that lesson was learning how to make his jaw look sharper than a knife.
Anik Muqtadir, whose Instagram bio is, "Yes I am the chewing gum guy from Twitter," reached out to fellow Twitter user Asjad Hussain for some life advice last year about his jaw, and it actually worked.
So last year this guy messaged me for tips on how to make a jawline and I said to chew gum.

He messaged me a year later aaaaaaand… pic.twitter.com/bY6RoYcwKW

— Protein Sheikh (@PS_Asjad) May 25, 2018
Yeeeeeep.
Okay, clearly, we're using the term, 'life advice,' loosely. Basically, Anik tweeted at Asjad a simple question,
In return, Asjad provided a simple answer.
From which, a year later, came some not so simple results.
BRO!!?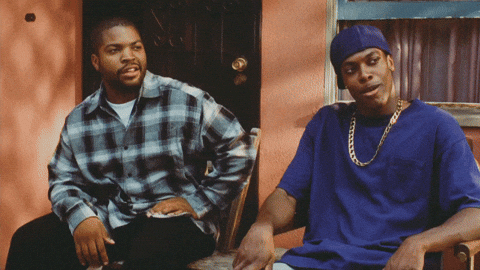 Like, WHAT. First of all, we all know that chewing gum doesn't ACTUALLY change someone's jaw, but like, damn. That's a hell of a coincidence.
In fact,
But let's not burst his bubble…
I'm no expert but I think the same rules as working out apply here. You tear down the muscle eat protein and it gets reformed stronger. And once you burn the fat around the jaw it becomes visible

— Protein Sheikh (@PS_Asjad) May 28, 2018
Yeah…
But whatever, what makes this so much funnier than it actually is, is the fact that the tone in which both these guys seem to be answering all of the questions is the most bro-thing ever.
We reached out to Asjad to see what his response was to the results of his life advice to Anik, and he said:
"I actually forgot that Anik messaged me in 2017 when he DMed me in 2018 but I scrolled up and saw the old messages and was like woah, he really did message me!
As for my reaction to his before and after pictures, I was completely shocked."
He went on to say,
"Like when I told him to chew gum I was just saying what I THOUGHT worked I didn't actually think he'd take it seriously and chew gum the way he did and show results the way he did."
"As for if it worked or not? I think it did…"
"…I personally chewed a lot of gum growing up. In elementary school, we weren't allowed to chew gum so a few of us bad kids would have competitions to see who could chew the longest without getting caught. We'd pop one stick in the morning, spit it out during lunch to eat, and then pop another one right after and whoever managed to last out won. (We didn't really win anything we just won the game for that day). And aside from getting my jaw sore all day from gum chewing, I have an extremely low body fat % so my jaw shows a lot."
"I don't really know the science behind it cuz I know different people have different bone structures but I think everyone's jaw can show to an extent if they burn off the fat in that general area."
So maybe somehow, there is a way?
Well, whatever the cause was, this is honestly probably one of the funniest and craziest Internet-exchanges we have seen in a long time and we are DOWN for it.
And it seems as though the Internet is too:
time to start chewing gum i guess LMAo

— Isaac MijangoΞs ? (@isaacmijangoes) May 28, 2018
It also led to some more life advice requests…
Y'all want skincare tips too after this? pic.twitter.com/Jf1VAaZ3lo

— Protein Sheikh (@PS_Asjad) May 27, 2018
Yeah, SAME TO THIS TWEET.
Wtf I chew gum every day and I'm still an egg

— iman (@jalebaee) May 25, 2018
me after i saw this tweet pic.twitter.com/9162Er63U2

— mubashir imad (@mubashirimad1) May 25, 2018
OKAY THATS IT . It's high time. pic.twitter.com/Unv5xu8m2C

— Yasmeen Ali (@iamYashAli) May 30, 2018
Lmaaaaaao.
What do you think about the jawline advice? Would you try it? If you do, let us know and we might just write an article on you. Let us know what you think in the comments below! Love you.
---
Cover photo source:@PS_Asjad Via Twitter