Going out to dinner with your friends every now and then can be a great way to relax, unwind and catch up with those you love. Unless of course, something bad happens and your night takes a turn for the worse.
Which in Sarah Khurram's case, would mean getting locked in a restaurant bathroom for 45 minutes straight.
Yup.
A dentist to be, Sarah had no idea what was in store for her as she entered the beautiful glass doors of Gaia, the Pan-Asian restaurant in Lahore.
Heading to the ladies room to reapply her lipgloss (which she ended up having plenty of time for), Sarah excused herself mid-dinner.Once her lipgloss application and selfie-taking was done, she tried to unlock the door to get out.
It was that moment, that Sarah quickly realized she was f*cked.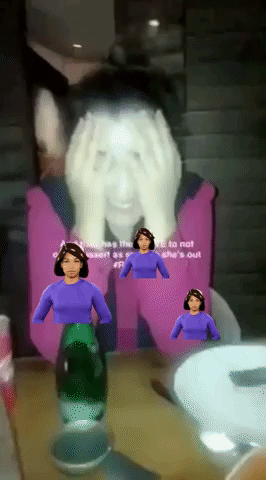 The lock was jammed and there was no way out. HOWEVER, lucky for her (and us) she had her phone and contacted her sister who was sitting downstairs. She also Snapchatted the whole experience and
IT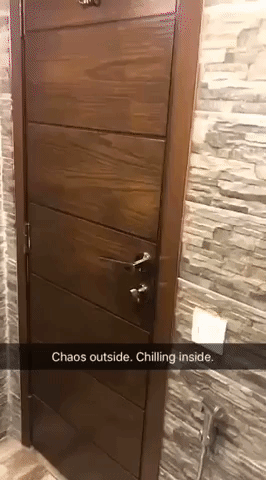 WAS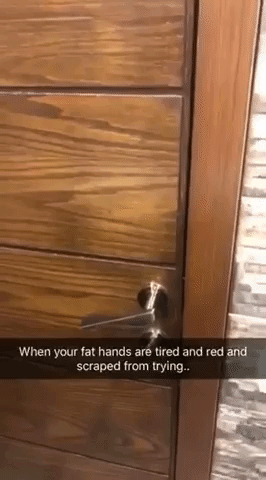 GREAT.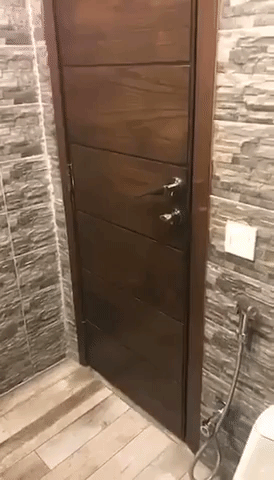 As time ticked on, it seemed as if there was no hope for Sarah. And her sushi.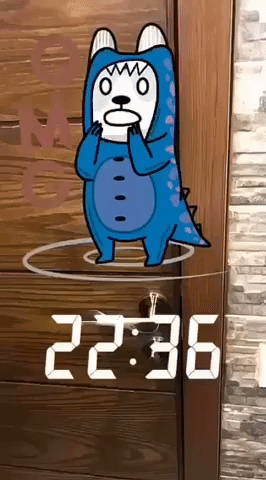 Thank GOD there was a little window open for her.
And… a friend?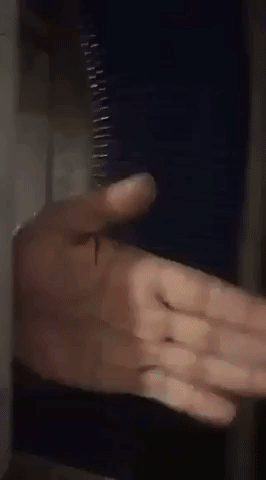 YAH A FRIEND!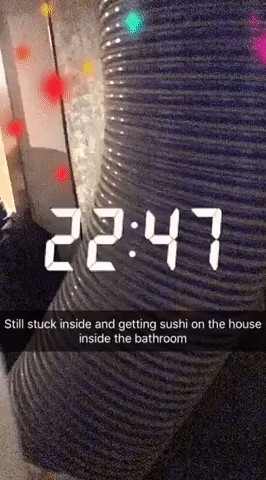 Lmao, also v great entertainment for everyone in the restaurant.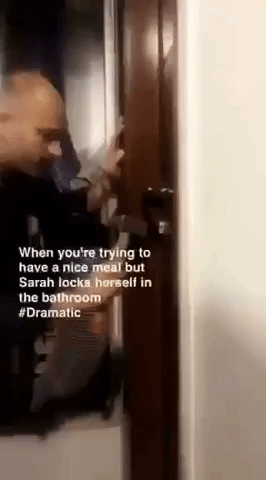 AND THEN FINALLy, LO AND BEHOooOooOooOolD!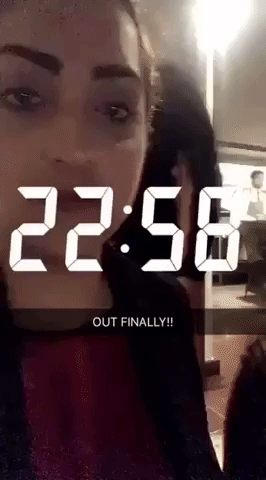 It turns out getting locked in the bathroom gets you free dessert so all in all, not a bad night for Sarah!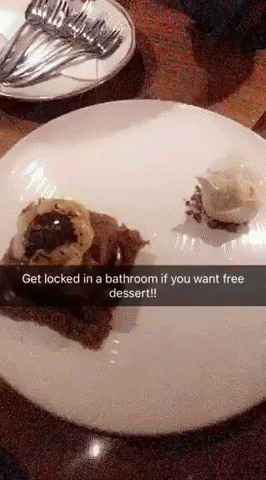 So, the wild journey came to a sweet end thanks to Gaia's managers, Sarah's resilience and mostly because the door was opened.
And as a lesson to all the restaurant goers out there, if you're going to lock yourself in the bathroom, make sure your phone is charged and your Snapchat is ready to go. Love you.
Have any fun experiences like this one? Any other embarrassing stories? LET US KNOOOOOOW in the comments section below!
---
Cover photo via: Sarah Khurram