Ladies, it's that time of the year. Pakistani women have rolled their sleeves up, chugged cups of chai, geared up, and attacked lawn season. From admiring their destination lawn shoots to spending hours and hours on their website trying to lock down some beautiful prints of voile – lawn shopping is quite the adventure. While lawn season may just have begun a couple of weeks ago, most designers are already boasting that they are sold out.
While you may think that buying these colorful outfits is simple, boy are you mistaken.
There is a lengthy process that lawn enthusiasts must follow.
Step one: Waiting for the campaigns to be released. While most average lawn brands release their products in the first week of March, luxury lawn is usually released in the second or third week of March. Step Two: After you have admired all the designs on billboards, social media, catalogs that are mailed to your house, buses, and basically everywhere else comes step number two. One word: pre-booking. The brand will release on their social media the date and time that their lawn will be available to pre-book (usually midnight). Lawn devotees will stay up and refresh the website about a million times waiting for the coveted designs to appear. At 12 on the dot, the designs will appear.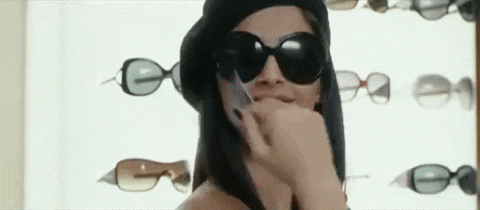 Step three: From the moment the clock hits 12, you have about three minutes to select the suits you want, add them to your cart, add in your payment/shipping information, and confirm your payment. Yup, THREE MINUTES. After that, boom. Everything (at least everything worth buying) is gone. So ladies, next time have all your shipping and payment info ready beforehand and have three different laptops open ready to check out.
Step four: Going to the stores and retailers, pushing and clawing your way through the crowd only to realize that the print that you wanted is gone.
Here are some of the most quick-selling designer lawn collections that are all almost all sold out.
1. Elan Lawn
Elan got immense hate these past few days for having limited stock, with everything selling out within five minutes of their pre-booking and the glass shattering at their store.
2. Saira Rizwan
The flower theme in Saira Rizwan's collection was beautiful.
3. Cross Stich
Cross Stich's lawn was vibrant and colorful and available in multiple price ranges.
4. Faraz Manan
Even though the Faraz Manan lawn's pre-booking is today – if history repeats itself everything will be sold out by 6:02. Update:  The Faraz Manan site crashed right as the pre-booking began and has been down ever since.
5. Farah Talib Aziz
Also sold out in a day, FTA's prints were to DIE for.
6. Zainab Chottani
You guessed it!! These beautiful prints are also sold out.
7. Crimson Lawn By Saira Shakira
These beautiful pastel shades with elegant embroidery look effortlessly chic.
8. Sapphire
Available in multiple price ranges and suit pieces, Sapphire's lawn was a hit and luckily – there will be a second volume.
9. Sobia Nazir
Sobia Nazir's elegant and dainty collection was absolutely gorgeous.