Take a second and think back to your childhood for a few seconds. Remember your favorite nursery rhyme that you sang with your parents, your friends and class fellows? The one about Johnny sneakily eating some sugar and then sharing a lighthearted moment with his father when he was caught. How sweet.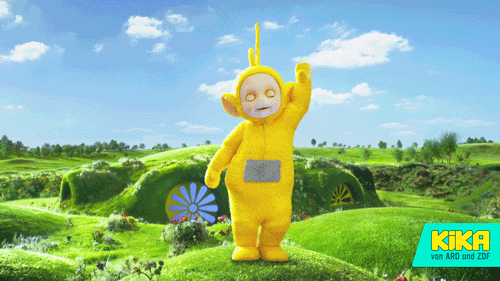 Now let us completely ruin that memory for you.
A YouTube channel by the name of Billion Surprise Toys makes animated videos for children. Most of these videos feature popular nursery rhymes. And for some odd reason, they decided to make SEVERAL videos just on the 'Johny Johny' nursery rhyme. The extended version is just insane.
The entire family is shamed by each other for eating. The internet is truly a weird and scary place.
And people are now obsessed with these videos. And these are adult people we are talking about, not children for whom these videos were intended.
Jus Reign who is a popular YouTuber made a hilarious video of his reaction to the video.
ooh noo jonny sweetie wyddd 😰 pic.twitter.com/1GRn1Dbs7W

— Jasmeet Raina (@JusReign) August 29, 2018
The meme is being called 'Johny Johny Yes Papa' and people all over the world are heavily involved at this point.
It's being referred to as the meme which has united the internet.
johny johny's impact on us all pic.twitter.com/W1zEwKTUP0

— carol from pilates (@sproutstwins) August 29, 2018
— 進撃の巨人 Ⓥ (@rosepvssy) August 23, 2018
An account by the name of @YesPapaNoSugar has popped up on Twitter giving us a hilarious insight into the mind of Papa from the original videos.
i cant watch this anymore
johnny keeps stealing sugar
and then that fat little bastard lies to me
im a horrible parent help me pic.twitter.com/4bm1cKRfYw

— Papa (@YesPapaNoSugar) August 29, 2018
> 2 AM
> randomly wake up
> hear some random noises
> Thieves?
> go to the kitchen
just to find my bastard child johnny eating sugar again jesus fucking christ who unlocked his goddamn door again

— Papa (@YesPapaNoSugar) August 29, 2018
someone finally answered on grindr

lets get outta here pic.twitter.com/bvaAyuhMpt

— Papa (@YesPapaNoSugar) August 29, 2018
A lot of people are just straight up concerned about Johny.
Someone needs to save Johny from this violent domain, the boy's filled with dread just for eating breakfast. pic.twitter.com/7NmzWW1yYg

— Fungidelic (@Fungidelic) August 28, 2018
conspiracy theory: Johny Johny is being abused by his papa. this is why he's never allowed to eat. in this essay I will

— thu・゚*✧ (@THNGYN) August 29, 2018
And some people are intellectualizing the entire thing
Johnny Johnny Yes Papa" is a scathing critique of so called "left wing" liberalism. The boy known as "Johnny" is an allegory for the bourgeoisie class while "Papa" represents liberals who claim to be watchdogs over the capitalist class. As Johnny steals the sugar,

— Jeremy Limansky🌀 (@Jeremyisdank) August 26, 2018
To be fair, you have to have a very high IQ to understand johny johny. The humour is extremely subtle, and without a solid grasp of theoretical physics most of the jokes will go over a typical viewer's head. There's also johnny's nihilistic outlook, which is deftly woven into his

— Papa (@YesPapaNoSugar) August 29, 2018
ARE THE JOHNY JOHNY YES PAPA VIDEOS RADICALIZING OUR CHILDREN INTO FASCIST IDEOLOGY and other piping hot takes pic.twitter.com/dYXDBZqYLg

— Rex Nabours III (@rnaboursIII) August 29, 2018
And uh… there are some people who are kinda into 'Papa.'
is Johny's dad a dilf

— emma (@galactickylo) August 30, 2018
is it just me or is johny's papa kinda hot #nottellinglies #nopapa

— ùwú javer (@ubehalasige) August 29, 2018
This whole thing is just fucked up. Who could have imagined that this innocuous nursery rhyme would not only take over the internet but… create so much interest in an audience which it was not even intended for!
Watch the whole extended version here!
What do you think about this entire Johny Johny video and resulting memes? Let us know in the comments!
---
Cover Image Source: Billion Surprise Toys via YouTube.com