Even if you haven't watched the Avengers: Endgame, there's still a good chance that you have heard about the heart-warming 'I love You 3000' line that has been making rounds on the internet.
First, lets recap just in case your memory has been tampered with by the grief of an incredible finale. And yeah, SPOILERS AHEAD.
Tony Stark has a daughter and, in a case of one-upmanship with his wife, Pepper, takes pride in the fact that when he tells his daughter he loves her "To the moon and back," she replies "I love you 3000."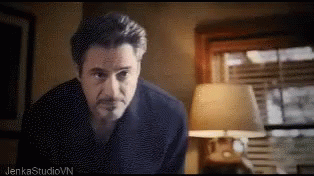 People have been using this dialogue to let others know that they deeply care – all over the internet.
natasha romanoff, i love you 3000. forever. pic.twitter.com/BiKhIQK7vw

— vers saw endgame ⎊✪ (@ragnarokbucky) May 4, 2019
Iron Man // Tony Stark

Thank you @RobertDowneyJr
I love you 3000! pic.twitter.com/yjBt4ATKS3

— kork (@korkbortrand) May 3, 2019
But recently there's been speculation that the line might have a secret meaning attached to it.
the line "i love you 3000" came from one of Robert Downey Jr's children pic.twitter.com/MzWJZc0KnR

— Julia (@tomhollwho) May 4, 2019
Okay, not just this, though this is one of the theories floating around the Internet. Some people claim that the line was improvised and it came from Robert Downing Jr's own children.
Another theory involves the run-time of Marvel movies. One fan tallied up all of the Marvel movie run-times. What's the figure you get? Yep. Apparently – 3000.
Look at the total run time for all the MCU movies. "I love you 3000". Can't cope… #AvengersEndgame pic.twitter.com/A6nj6bGaNd

— Ash (@AshBoio) May 2, 2019
"I love you 3000" may just be a code for "I love ALL of the Marvel movies," right down to the last second. Yes, even Thor: The Dark World.
While this is all speculation, fans are pretty mindblown. However, some people aren't convinced. 
The running times are incorrect and the FFH running time hasn't been released. What's the point of this?

— Gabe Piscione (@GabePiscione) May 3, 2019
But fans have their own counterarguments. 
For all those kicking off, the times may not be EXACT, but we don't know how long FFH will be yet. Plus Kevin Feige said this in an interview… 🤷🏻‍♂️ pic.twitter.com/jRrCJcAKux

— Ash (@AshBoio) May 3, 2019
This isn't even it, though. Apparently, there are even more Marvel-related secrets found in another number that Tony mentions during Avengers: Endgame.
Remember when Stark is adrift in space during the movie's opening minutes? His message to Pepper explicitly references that he's been in space for "21, no 22" days. Guess how many movies there are if you count Avengers: Endgame?
Exactly. 22. MIND. BLOWN.
Unless the Endgame writers did this subconsciously, there's every chance that they've laced the script with even more of this little winks and hidden messages that are a nod to Marvel history. If you ask me, that's just another reason to go and re-watch everything for the millionth time.
What do you think? Do you buy it or nah? Let me know.
---
Cover image via Marvel Cinematic Universe