Suicide Squad has been one of the most anticipated movies of the summer, especially for DC fans after the abysmal results of Batman v Superman. Serving as the antithesis to all superhero movies, Suicide Squad was meant to save DC from its curse of subpar movies since Christopher Nolan's Dark Knight trilogy. With this final trailer, you can see why so many people (including myself) were so excited for the movie.
But the critics were brutal…
As it stands, Suicide Squad has a 35%  on Rotten Tomatoes, which is marginally better than the 27% Batman v Superman received.
Here's what some of the top critics had to say
Peter Debruge, Variety
On paper, this could have been the antidote to an increasingly codified strain of comic-book movies, but in the end, it's just another high-attitude version of the same.
Jake Coyle, Associated Press
A gleefully nihilistic, abysmally messy romp that delights in upending the genre's conventions and tries desperately to, like, totally blow your mind with its outre freak show.
Peter Travers, Rolling Stones
Who stole the soul of Suicide Squad? I'd say it's Ayer's willingness to go all limp-dick and compromise his hardcore action bona fides for a PG-13 crowdpleaser that would rather ingratiate than cut deep, or even cut at all.
Stephanie Zacharek, Time Magazine
So much happens in David Ayer's DC Comics adaptation Suicide Squad that by the end, it's as if you've seen nothing.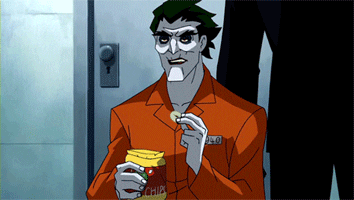 Some angry fans have launched a petition to shut down Rotten Tomatoes over these bad reviews
And so far, 1500+ fans have already signed it. If you're interested, you can find the petition here. Although, it's rather ludicrous for people who I'm going to assume haven't seen the movie yet, to launch a petition on the basis of that critics are biased against DC.
This guy has the right spirit:
So it's #SuicideSquad week huh?!? I'm excited. Yes, I've seen the reviews. Still excited!

— J.D.OnMovies (@JDonMovies777) August 3, 2016
But wait...
If you leave Rotten Tomatoes and venture over to IMDB, you'll see something really different.
So…which one do you follow? Rotten Tomatoes? IMDB? Your heart???
If you do go watch the movie and feel dissatisfied (or just skip it because of the bad reviews), you could always watch Batman: Assault on Arkham. You could take my word for it or the audience on Rotten Tomatoes that gave it a thumbs up (aka 86%).