Aquarius people are known to be caring, kind-hearted, and generous people with a fondness for wit and humor. Although this is the general persona of the 'water bearer' individuals – they're still considered to be very mysterious. Aquarians barely share their personal thoughts and priorities with anyone else – which makes them unique, to say the least.
These water bearers have been given the gift of being curious about almost anything and everything and they use logic effectively when experimenting, analyzing and questioning things. Their covert and emotionless nature at times might make you wonder if they are capable of love. The answer is pretty obvious, YES of course; they're human beings after all.
Because it is in an Aquarius's nature to conceal their emotions within themselves one has to look for the signs which disclose their true feelings of being in love.
Here are 13 of them:
1. Aquarians absolutely adore privacy but when in love, they start opening up. If they're willing to let go of their mystic nature for you, you're the one.
2. If an Aquarius is flooding your phone with notifications, let it be texts, likes, tagging you in memes, they have principally fallen for you.
3. Aquarius people are awfully passionate and not only that, they're usually very possessive about things they're passionate about and they only share these with the ones they love.
4. If an Aquarius starts making intellectual conversations and stresses on getting to know you, he/she is in love with you.
5. Aquarius people have a very covert nature but if they've found the right person, they don't mind taking the initiative in asking you out.
6. If an Aquarius sheds tears in front of you, you have them in a pretty vulnerable state probably due to their unconditional love for you.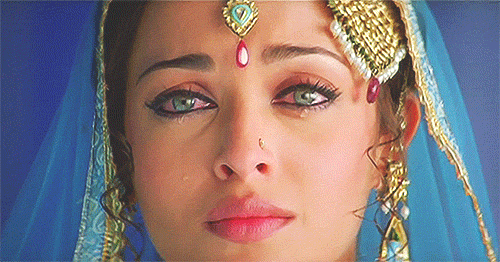 source: UTV Motion Pictures
7. Aquarians usually make their own decisions, but if they ask for your advice it's probably because they have feelings for you.
8. If an Aquarius starts planning hangouts with you it's not only because they're fond of you, but in love with you.
9. When an Aquarius starts prolonging the hugs and starts grabbing hold of your hands, they've got it bad.
10. If your relationship with an Aquarius starts off very slowly and more focused towards being friends –  it means you have made their heart tick.
11. Usually emotionally unavailable, when they are in love, Aquarius start being highly sensitive, caring, and romantic around you.
12. Irrespective of the fact how busy an Aqua's schedule is – if he/she is in love with you you'll notice they always have time for you.
13. If you get a long letter from an Aquarius, they are trying to connect the dots on the romance and find out if the feeling is mutual.
Share your experience with an Aquarius in the comments!
---
cover image source: Hum Network