Ranveer Singh has become the talk of the town for his stellar performance in Sanjay Leela Bhansali's film 'Padmaavat". The film finally released on January 25, 2018 after facing many controversies and obstacles.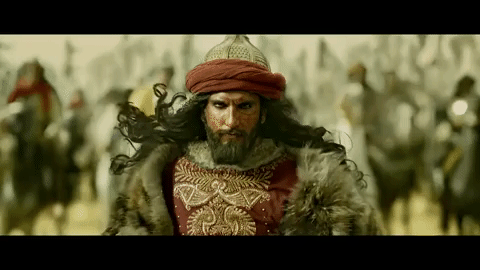 Ranveer Singh has critics and film fanatics applaud his astounding performance as Alauddin Khilji. Singh's Bollywood contemporaries have also been praising the actor on his menacing role as the brutal ruler.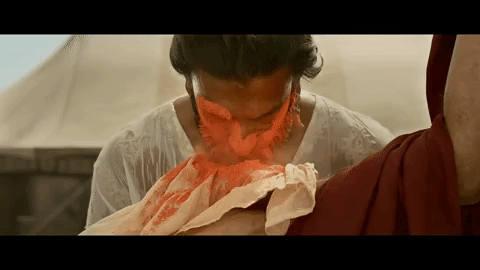 Just watched #Padmaavat.
Mind Blown by @RanveerOfficial's acting as #AllaudinKhilji. Stellar Performance, Huge Fan.

— K L Rahul (@klrahul11) February 2, 2018
Ranveer Singh in Padmaavat is probably the finest this generation will ever witness in Bollywood. The cheers in theatre after every Khilji dialogue proved how much people loved @RanveerOfficial

P.S: Milva do koi bhai se! ??

— Bhuvan Bam (@Bhuvan_Bam) February 2, 2018
Ranveer Singh's fondness for Shah Rukh Khan is no secret. The young actor took to Twitter on Friday to participate in Khan's #AskSRK session. Singh sent Khan a question just a couple of minutes before the session was over.
Hi Bhai ! ? anxious for you to see 'Padmaavat' ! #AskSRK

— Ranveer Singh (@RanveerOfficial) February 2, 2018
Khan ended the session and did not respond to Singh's tweet.
Need to get back to work now. Baby also back. Thank u for ur time. Till next time now…#AskSRK

— Shah Rukh Khan (@iamsrk) February 2, 2018
A couple of hours later, Khan finally responded to Singh's tweet with great wit stating that he loved the movie:
So sorry didn't realise it was u, cos now u r Khilji for me. Bahut acchhi picture hai bhai..I saw it and loved it. https://t.co/9coSNSAmNq

— Shah Rukh Khan (@iamsrk) February 2, 2018
It's refreshing to see senior actors support younger talent! How did you feel about the tweet?
---
cover image source: bollywoodlife.com