Pakistan is known as the cricketing nation. Hearts stop all over when Pakistan is on the brink of victory or defeat, especially against India. When it comes to Football, there's a small following, sure. However, did you know that Pakistan and Football share a very deep connection – all thanks to Sialkot?
Sialkot, the city of Iqbal has made us proud by representing Pakistan at FIFA World Cup 2018.
By this point, we all know this. But still, it's worth celebrating, right?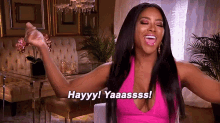 However, where did it all begin? Because we know Sialkot and sports – including football – go hella back. There's got to be more.
We got you, though. Here are the facts.
It started back in 1991 when Anwar Khawaja started Khawaja Industries, which was later named Forward Sports.
Khurram Khawaja, son of Anwar Khawaja says, "My late father started making FIFA footballs in Khawaja Industries, visited many countries and introduced this ball to various international brands."
Let's talk about Telstar'18. Pakistani footballs are shining at the 2018 FIFA World Cup in Russia.
The Adidas Telstar '18 is the official match ball of the tournament. The name, Telstar is inspired by the World's first communication satellite, launched in 1962 by Nasa. Although it is dead, it's still up there, inspiring spheres world over.
Interestingly, Pakistan also had the privilege to provide Brazuka, the official ball of the 2014 World Cup in Brazil.
Khawaja Masood Akhtar, the company's CEO has also been nominated for Sitara-e-Imtiaz for his contributions.
In recognition of the competitiveness, maintaining quality standards, addressing sustainability and environmental issues and abandoning child labor, the company's CEO had been recommended for the civilian medal of honor.
Sialkot and Football.
Sialkot is the world's largest producer of footballs. Local factories can manufacture up to 40 to 60 million footballs a year. The city is renowned world over for its booming sports goods industry that has been doing tremendously, following Iqbal's message of Khudi. 
Husnain Cheema, president of the Pakistan Sports Goods Association, claimed that Pakistan's share in the global football supply in 2018 would be around 10 million.
Earlier, Pakistani footballs used to be hand-stitched, but that changed in 2013 when Forward Sports switched to thermo-bonded balls, whose panels are bound through heat rather than stitches.
Local manufacturers believe Pakistani companies are snatching business from Chinese competitors with their high-quality end products.
"Huge football production business is being transferred from China to Pakistan because of the quality we are providing to the world," Ijaz Khokhar, heading Pakistan Readymade Garments Manufacturers and Exporters Association told an International TV channel.
Although Pakistan's football team is not participating in the current World Cup, the presence of our nation is felt through its various contributions. Sialkot's already rich history has only further deepened the connection between Pakistan and football.
However, who's to say we won't one day see our own country's talent competing against some of the biggest names out there?
After all, talent toh yahan bhi bhar bhar ke hai.
What do you think about Pakistan's involvement with Football over the years? Let us know in the comments.
---