Before I dive in head-first, I think everyone deserves a little backstory. Y'all know about the Lahore Museum, right? Even if you don't, I think the name is self-explanatory enough. About a week ago, people started seeing this 20-foot-tall statue of a "demonic creature" aka Shaitan in its ground. It got quite some attention on social media as well. We kinda wrote about it too.
The statue was made by a student from the College of Art and Design, a dude named Irbaat Ul Hassan.
That statue was supposed to be a part of a series of statues that would've been unveiled as a part of an outdoor exhibition. But before that could happen, people took to social media to oppose the idea.
Someone even started a petition against the thing.
Well, apparently, the judges of the Lahore High Court took notice of this petition and lo and behold, it has been covered up now.
You heard that right. Now, I've personally got two things to say:
Firstly, the LHC listened to something on the internet? I mean, I think it's a good thing that they paid heed to an issue that was being brought up and that too on social media only. But…this? I mean…I guess, okay. Is this #NayaPakistan?
Secondly….uh…did the LHC HAVE to spend its time and resources on THIS, if this news is true? Don't we have enough unattended cases? I mean, we live in a country where the layman is in more shit than it can handle and the courts have gotten their hands full with stuff too so it's all just a big judicial traffic jam. How did they find the time to deal with something this…harmless? But chalo…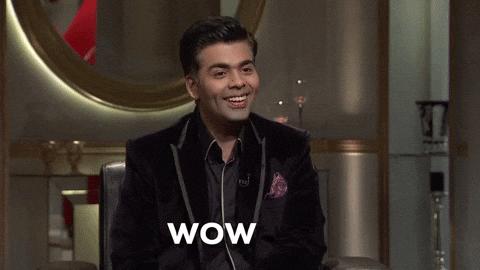 Khair, as with everything, people did not hold back on their opinions and comments were made. Some, pretty sarcastically.
When there are 1.8 MILLION cases pending for LHC to take up ridiculous petitions like this is like an emergency room doctor letting a gunshot victim bleed out while he treats a runny nose. It is criminal.

— Zarrar Khuhro (@ZarrarKhuhro) January 18, 2019
I'm not even against this one, he makes a solid point.
This lady had an interesting take on the whole thing.
Can we sell this statute and deposit money in dam fund ?

— saira ali (@sairaal12796918) January 18, 2019
Big lol, I think we can't do that but that would've been funny.
This Twitter user took the conversation towards Lahore's ever-increasing air pollution.
Given the air condition of Lhr city, covering the statue/Satan is actually good for it's health. And LHC shouldn't have ordered to do that as they said earlier that 'to control Satan is our responsibility' tau behtr tha k asthma se marnay dete ussay

— Maida Farid (@maidaFarid_) January 18, 2019
Oof. Shots fired.
Some people were all for the statue being covered.
Symbols are extremely potent always have been always will be so I don't see the placement or covering (in my opinion shoulda been a removal) as a frivolity at all.

— Saima Tariq Khan (@STKgenghis) January 18, 2019
The statue was of Dirtoo from Commander Safeguard, and the petition against it stated that it shouldn't be put in museum since it holds no historical value. Which is completely fair. I understand the question on priorities though.

— Farqalit Gharshin (@farqalitg) January 18, 2019
Interesting.
Anyway, the guy who originally shared the picture of the statue being covered shared another picture too. According to this, it seems like the statue has been removed.
Lo G pakistanio Khush Jay Hun… pic.twitter.com/L5Ab5JSRLA

— KHURRAM DOGAR (@khurram_dogar) January 18, 2019
Well…I mean…was it really that harmful?
This can go on forever but what do you think about the whole scenario? Do you think it would've been okay to just leave the statue there? Let me know in the comments below!
---