Shah Rukh Khan is, well, he's Shah Rukh Khan. He's been hailed as the King of Bollywood and he's held on to that title for over 20 years, now. He is also known as the Badshah, the king of romance and the man who turns everything he touches into gold. However, there are also critics who say that he's trying too hard to get his films to work, at this point. Given that his latest film, 'Jab Harry Met Sejal' did not perform as well at the domestic box office as was expected, although it did cross the 100 crore mark.
Shah Rukh had an amazing start to the year with the Mahira Khan starrer 'Raees'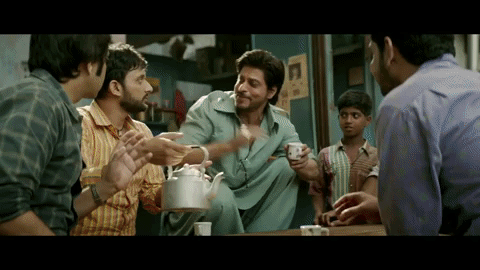 'Raees' was also the fourth highest grossing film of last year.
And then came 'Jab Harry Met Sejal' which crossed the 100 crore mark but it wasn't well received by many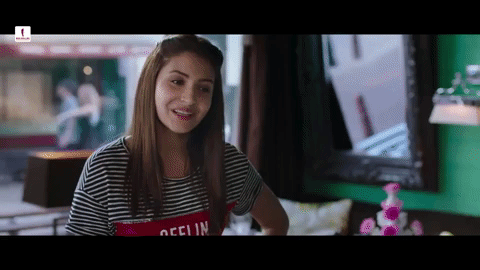 However, he is back with his latest film, which just had its first look dropped after a lot of anticipation
There was lots of funny banter going around on Twitter, as well, regarding the announcement
.@aanandlrai sir, title kab announce karna hai? Ya 2018 mein bhi gaaliyan khaani hain?! @AnushkaSharma #KatrinaKaif pic.twitter.com/nGdd7EcH96

— Shah Rukh Khan (@iamsrk) December 31, 2017
Arre sir apno ki gaaliyaan hain, khaa lenge ?Par aap bataao ? 1st January kaisa rahega ?? pic.twitter.com/UrY1ZBX3pQ

— AANAND L RAI (@aanandlrai) December 31, 2017
And then we finally got to see the title announcement, along with the first look of the movie. Words like paagal, aashiq, shaayar, makkar, kamzarf, mental, dildaar, khota, dhokebaaz, chichora, joker, dagabaaz, kamina, matlabi, behayaa were used to introduce Shah's character in the teaser
Shah Rukh is in an avatar that we haven't seen before He was seen dancing around in half his size, in different costumes Along with Shah Rukh, we have the 'scientist' and the recently married Anushka Sharma as the female lead in the film
And the lovely away from the glares extremely Unsingle @AnushkaSharma sends her love to everyone as she awaits the Title of her @aanandlrai film. Thanks my scientist Anushka. #Kal5BajeSRK pic.twitter.com/VV0HVwBZwH

— Shah Rukh Khan (@iamsrk) December 31, 2017
And Katrina Kaif who we see all over Shah Rukh's character's jacket in the mini teaser
The director of the film, Aanand L Rai, spoke about the concept of the movie. While speaking to an Indian publication said, "I wanted to celebrate 'Zero', I wanted to celebrate the incompleteness in people. There is nothing great in being a complete person. There is a beauty to incompleteness. We all are humans and 'Zero' comes from there"
In spite of the teaser making me uncomfortable AF, people seem to L.O.V.E it and absolutely can't wait for the film to drop
MERA SHONA MONI YOU ARE MY HERO?
I CANNOT DEFINE IN WORDS HOW PROUD YOU HAVE MADE ME?
MERA CHOTA PACKET BADA DHAMAKA?

KITNE PYAARE LAG RAHE AP ITNE KAD MEIN Aaaaww Hugging a lady would be like holding her waist now I know why you said this is so Sweet ! Extremely Sweet?? pic.twitter.com/lWE9BYX4lV

— ❥ Sнαн Kι Bιωι ❥ (@JacyKhan) January 1, 2018
Wah Wah… When Zero is the real hero!!!

— S Ramachandran (@indiarama) January 1, 2018
People were appreciative of the work that appears to have gone into the film
Amazing level vfx it's seems by watching the title lot of hard work has done ??????#ZERO

— @iam vijay (@iamvijay19) January 1, 2018
You rock brother . Blown away by your versatility and energy . #2ZERO18 pic.twitter.com/VPDHQTPcRe

— ZANISH? (@RaeeSRKianAnish) January 1, 2018
People were surprised by Shah Rukh's look in the preview of the film
There were duaas
And tonnes of appreciation
There was tabsara over how Shah likes challenging himself
And people were binge-watching the title, alone…imagine movie nikle gi tau kya ho ga
This guy who summed up Shah's character
Even people who weren't fans were being converted
We finally leave you with this concoction of words that almost end up being a tongue twister
What did you think of Zero's title announcement? Let us know in the comments below.