Remember the infamous yet hilarious visuals of Shahid Afridi stuffing something in his mouth while at the live transmission of the Defence Day event? In case you are unaware of what went down, Shahid Afridi was presumed to be stuffing naswar at the GHQ event.
While the nation celebrates the heroes of its wars on #DefenceDay, #ShahidAfridi celebrates the WAR in NasWar!! 👌🏼 pic.twitter.com/aG1fBHO7X4

— Waleed.Za (@WaleedZahoor4) September 6, 2018
I mean okay, nobody knew exactly what it was. But everyone took a wild guess and the internet had a winning answer: NASWAR
Did anyone notice Shahid Afridi putting naswar into his mouth? Wow @SAfridiOfficial #DefenceAndMartyrsDay

— Talha Altaf (@talhaaltaf97) September 6, 2018
Yes, pretty much everyone watching the transmission saw it!
After this incident , I am sure someone will launch "Afridi Naswar"#ShahidAfridi loveulala

— Esha tir Raadia (@Esharis23) September 8, 2018
So, in short, Pakistan had a new meme and troll content at hand 
Was searching for naswar and this is what google gave among top results.
Ohhhh lala ki Khair🤣#ShahidAfridi pic.twitter.com/SWpAKzTEHS

— Zahra Sohail (@Izahrausmani) September 6, 2018
In a span of just two days bohat quality meme content banaya Pakistanio ne
New Naswar style. Shahid Afridi
😂😂😂 pic.twitter.com/xVUOLZdfPW

— Abid Ali Khan Babak (@Abid_Babak) September 6, 2018
Points for recreating the scene: 110/100. This man wins.
#ShahidAfridi you beauty. 😎 #DefenceDay #F16 pic.twitter.com/p3PCzPF2eI

— Sanam Baloch (@SanamBalochfans) September 6, 2018
Hadd hai wese. 
The hashtag was trending on Twitter ever since and we believe Boom Boom Afridi got the memo ASAP
Check out the Trend panel
We #Pakistanis are the most MAST people around the globe nobody Cares about #DefenceDay now
Shahid Afridi ny naswar kah li chaloo bhaiii shoro hojao
Saiii hy Pakistaniyoo Saiii ja rhy ho ✋ pic.twitter.com/nrgpbyjs6P

— Mr Barki ® (@hamzakbarki) September 6, 2018
LOLOL. Top Trend! The tag is still trending on Twitter. I mean, we as a nation do have our priorities messed up to the max.
So this morning Lala explained that we had misinterpreted the situation and that it was not naswar!
Slightly NSFW video but it's funny as hell!

Seems to me that Lala was waiting for someone to ask that question. Itni speed se packet nikala, I mean woah!
As per Shahid Afridi, he was chewing laung and sonf during the event.
Just to prove his innocence, he even shoved some of it into the reporter's mouth!
Not even remotely judging him. I would have probably done the same to prove my innocence.
He's like: EAT.IT!
Lala: Tell. Them. What. It. Is
Okay, I'll stop zooming in on the photo now.
Unfortunately, Lala's clarification is not sufficient to convince Pakistanis.
Ku hoty hou exams ki tension ly kr khuwar?
Band krou kitaben ao khaty hain Naswar. 😂

-Shahid Afridi

— INSANE (@denying_errors) September 8, 2018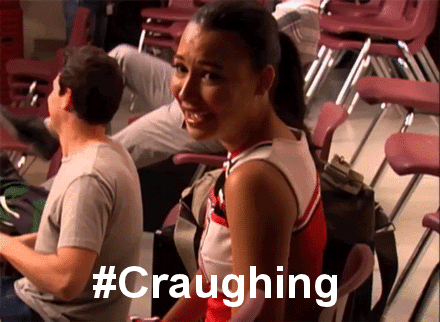 Let me clear it to about recent video of Lala.
The thing which he showed is called "Tara".Yeah it is mixture of laung and saunf but it's an advanced type of naswaar also used now a days 😜#ShahidAfridi

— Sabuktageen Khan Afridi (@SabukAfridi) September 8, 2018
Ulta aur memes bana rahe hain ye log
lala yeh wali sonf aur ilachi khaty hn.mtlb naswar sy bhi ziada nuqsan deh chez😚#ShahidAfridi #DonateForDams #Pakistan #AtifMian pic.twitter.com/EjcP3d6Q3x

— آئی ایس آئی (@i1m2r3a7n) September 8, 2018
Is this dude saying Naswar is safer than sonf?
🌚🌚
"Shahid Afridi" pic.twitter.com/cyBRKjQlq4

— Chemistroholic (@UroojNRaza__) September 8, 2018
Lala: It's sonf. Dhun dhun dhun
Btw, in case you wanted to know what he was "allegedly" having, here you go.
Shahid Afridi said, it was "Laung And Sonph" and not naswaar. But the packet that he was holding was of "Tara Naswaar" 😂
ایک اور چھکا!! pic.twitter.com/5mqmMprNX7

— Adil Zulfiqar (@786adilzulfiqar) September 8, 2018
You're welcome. Also, does anyone know Tara milti kahan se hai?
So what do you think? Was it really tara or something else? Let us know what you think of Lala's clarification.