Sameer Safi gets trolled for claiming former PM Nawaz Sharif paid his bills from his own pocket.
We're all aware that in this day and age, social media is used like a weapon and the internet doesn't believe in the idea of forgiving or forgetting anyone for the smallest of things.
So recently, Saleem Safi, a senior journalist and analyst, claimed that the former Prime Minister Nawaz Sharif paid for all the extra expenses in the PM house from his own pocket.
Thank you @SaleemKhanSafi I am a witness to this and can proudly say that he used to pay the expenses from his pocket and not from the PM house budget. pic.twitter.com/gyvuVNTZx1

— Zayd Hussain Nawaz Sharif (@zayd280) August 19, 2018
Furthermore, he took to Twitter to post images of some of NS's receipts of bills of different ceremonies. 
جن لوگوں نے بدتہذیبی رشتوں کے تقدس سے نابلد لیڈر سے سیکھی ہے یا جن کے ماں باپ نے ان کے لیڈر کی طرح گالم گلوچ کی تربیت کی ہے وہ اب بھی باز نہیں آئیں گے لیکن جس بنیاد پر میں نے نئے وزیراعظم کی بریفنگ میں نواز شریف کے ذاتی اخراجات کی بات کی تھی ، اس کے دستاویزی ثبوت حاظر ہیں۔ pic.twitter.com/JbkToIdiSh

— Saleem Safi (@SaleemKhanSafi) August 22, 2018
O teri!
Did someone else notice how long and extensive those figures are?!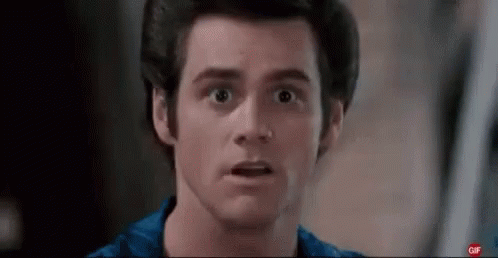 Soon afterwards, reactions from every corner started pouring in.
First thing's first, Hamid Mir himself suggested that the resignation of the analyst was in order.
Master of fake news should resign

— Hamid MirⓂ️ (@HamidMirCEO) August 24, 2018
While some suggested that NAB should take notice of the dates specified.
Blunder by @SaleemKhanSafi in a try to cover previous lies he exposed his alleged master,According to his own tweet NS paid back the bill of Birthday party of his grand daughter in2017 incurred in 2015. NAB should file another case against NS for using taxpayer's money for 2years https://t.co/ucFDK5tfVc

— Nido (@Nid0_0) August 22, 2018
And some just couldn't help but notice the scent of the infamous 'lafafa' business.
Saleem Safi must tender apology to the nation for speaking a"bundle of white lies " about the payment of PM house. Either he is a comrade in crime of MNS or his palms have been greased to launch false https://t.co/8mdRj4kJ4a both cases he has miserably failed to achieve his goal

— PoliticalGuru (@PoliticalGuru3) August 24, 2018
Because the usual trolls weren't enough, some of the funniest memes pertaining to the ordeal started surfacing within no time. 
Here are some of the best ones which cracked us up:
The mystery of the infamous 'Saba load wali' prevails.
Because anda is life.
This could be an explanation for the lavish dinners and luncheons in his tenure.
Oh yes, how can we forget the national problem of  joota chori at the mosque.
Since Lahore ki garmi is too hard to handle without baraf.
Okay, this is legit cringe worthy.
What even…
This is just savage!
Is that even possible?
Lol, wait,what?!
Acha, last!
What do you think about the trolls against Saleem Safi? Share your thoughts in the comments.