ATTENTION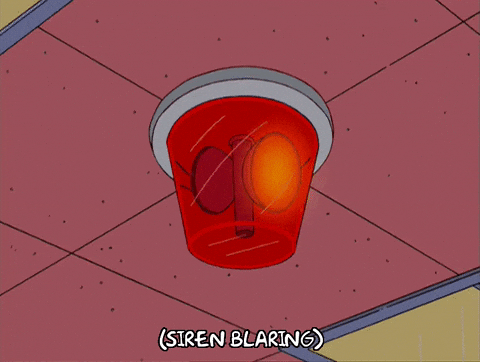 We interrupt your everyday mundane day at work/school/home with some hot sauce fresh from the oven.
Meet Asfar Hussain; wild child, pop icon in the making and the lead singer to Bayaan currently competing in Pepsi Battle of the Bands 2018
And boy is he 🔥🔥🔥🔥🔥🔥🔥🔥🔥🔥🔥🔥🔥🔥🔥🔥🔥🔥🔥🔥
Hello, can you not?
To show that he's more than a "hot-tea", we got in touch with Asfar Hussain for a tête-à-tête to get some inside scoop on his life and well, major crush alert. Don't say I didn't warn you.
Asfar was born and raised in Chitral, save for the one year in Peshawar which he claims "pretty much shaped his future"
Speaking to MangoBaaz, Asfar shared this was the monumental year that got him into pop music as he now had access to cable as opposed to the wonky connection up North where he basically only watched PTV. "Mein PTV dekhnay wali awaam se hoon", he joked.
Being exposed to MTV and budding Pakistani music channels like The Music & Indus Music really helped him hone his craft and got his psyched about pursuing pop music. To put things in perspective, this was back when Atif Aslam and Jal quickly rose to fame past their hit single "Aadat"
He moved to Lahore to pursue Bachelors in Musicology in National College of Arts
Which pretty much shows that this dude was serious about exploring his passion and making a career out of it. Btw, how artsy cool is this picture~
When asked if there's another career he would've explored had he not found his love for music, Asfar shared that he already teaches performing arts at a school as a day job.
He confesses that he would like to spearhead multiple after-school programs in Chitral. The regular schools in Chitral are geared way too strongly on pure sciences and there is currently a dearth in extra curricular activities which he deems just as important. His initiative will shift focus on music, theatre and sports for children.
"Eventually", he laughs.
Meanwhile, this is me: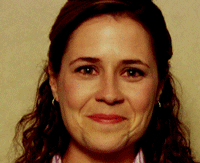 Other than singing, the man has mastered multiple musical instruments.
He can play the rabab, the guitar, percussions including tabla, and the chitrali sitar. Also knows the basics of Indian sitar as well as the keyboard. Meanwhile the number of instruments I can play remains steady at a…zero. LOL.
Funniest story from NCA? You guessed it, another tale of ragging before it was "banned"
"NCA ki shadeed ragging ka tou apko pata hee hai", he laughs. They used to make him sing as a backdrop to other people getting ragged. Ouch. "I always knew how to sing so kind of got away with a lot of things. Magar mein kafi shy sa tha, awaaz hee nai nikalti thi. Gaaliyan sun sun ke nikli aur phir rukki hee nahin".
Those seniors later became friends and he says he owes his confidence and success to them and their ragging techniques. Ha!
What is his most binge-watched series, you ask? Sci-fi fans can rejoice because it's Westworld.
As for movies, he admits he's seen Zindagi Na Mileygi Dobara six times and keeps going back to watching Gangs of Wasseypur.
Taste in cinema, 10/10.
Likes to travel but hasn't been around much, except for Pakistan and Afghanistan.
"Look, I'm a self-made man. My parents sent me to college magar mein apne paaon mein kharra hona chahta tha. Whatever I earned, I spent to sustain myself. Travel automatically went on the back-burner."
Asfar says he likes all furry animals but is basically a dog person
With his preferred choice of breed being a Husky. Ay.
I did it, you guys. I asked your bae goals what his idea of "love" is and, he didn't disappoint.
He says he sees "love" as a very "kitabi" falsafa. "Rooh mohabbat kerti hai – you care for the individual so much because you start seeing your own reflection in them. So it's basically a connection with their soul. It's an intuitive feeling from within your heart…"
Then proceeds to call himself a buddhi rooh. (dead)
Let me end this intermission with a meme:
"When he shows up at your walima with his band of brothers." (HAYE MERA DIL)
If you like Asfar just as much as I (please say yes) text "B" to 8042 to vote for Bayaan as the rightful winners of Pepsi Battle of the Bands.
You know you want to.
Cover Image Source: Pepsi Battle of the Bands