Sabyasachi is a name that anyone who's into fashion, especially desi fashion, knows about. He's possibly one of the most iconic names in fashion right now.
Sabyasachi Mukherjee is considered as one of the most iconic designers of this generation.
His designs are breathtaking.
He just released his latest collection, on the 2nd of August and people can't get enough of it
He has released several designs, both bridal and a formal collection for men and women. This latest collection has been launched for the winter and has been debuted on his official Instagram account.
He started his career in 1999, after graduating from fashion school
He only had 3 people working with him initially, and it wasn't until two years later in 2001, when he won the Femina British Council award for Outstanding Young Designer that he became a recognizable name and started retailing in major stores in India.
*heavy breathing*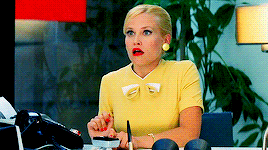 And people agree that the man is a genius.
i thought sabyasachi was going downhill but damn he's done it again, this new collection is drop dead gorgeous 🤩

— dak (@dakshataaa) August 2, 2018
Hello I want to get married only do that I can wear a sabyasachi lehenga, eat food and dance like crazy. I Phir uske baad sub apne apne Ghar chale jayenge including me.

— Ash🥀 (@TheCurlybook1) August 2, 2018
Forever in love with Sabyasachi pic.twitter.com/40XfVkG3VK

— ambi 👑 (@showmedapizza) August 1, 2018
LOOK 👀 AT 👀 THIS 👀
If you think his designs give you very Bollywood-Padmavati feels, there's a reason why
Soon after his success with runway fashion Sabyasachi forayed into film costume design, and in 2005 won a national award for his costume design for the movie Black by director Sanjay Leela Bhansali.
This collection definitely got people feeling some type'a way
The Desi aunties are right – it's definitely time to get married. #Sabyasachi #Winter2018 pic.twitter.com/jktnPyejgE

— Lemon Squeezy ⚽ (@strangetimes87) August 2, 2018
I C O N I C.
At this point why are other designers even trying?
Sabyasachi has now made it to the point that he does not need to be introduced. He is internationally recognized. And his fanbase seems to be just as strong in Pakistan as it is in his home country, India.
People from both sides of the border seem to be LOVING the new collection.
Sabyasachi's new collection is frickin beautiful. I'm in love 😍😍😍😍😍

— sukhandeep. (@skaurxo) August 3, 2018
sabyasachi creates art and then gets art to model in it pic.twitter.com/NVeILnTLpv

— کائنات 🥀 (@kaymblrr) August 3, 2018
Sabyasachi will take my life

— Sudrish Khan (@SudrishK) August 2, 2018
Get me a SabyaSachi saari so I know it's real and you're loaded

— آئلہ (@biskutNnutella) August 3, 2018
And honestly what's not to love? He has put out a lot of designs and people can't seem to get enough of them. Every style is intricate and all the pieces from the collection have a story behind it.
What do you think of Sabyasachi's latest collection? Let us know in the comments.
---
Cover Image Source: @sabyasachiofficial via Instagram.com