Every once in a while, when you start thinking that stability isn't a pipe dream, and everything is great, life decides to trip you up and makes you fall flat on your face. One of the ways life does this is by dragging your zaalim ex back into your life. Now, you may remember clearly how it all went down and how it wasn't pretty. Your ex probably does, too. Which is why it comes off as a bit of a surprise when you see their name or number flash on your phone's screen.
How should you reply to the dreaded text from your ex, you ask? Well, here are a few suggestions:
1. "Not today, shaitan."
Because sometimes, you're just not in the mood to deal with extra kachra.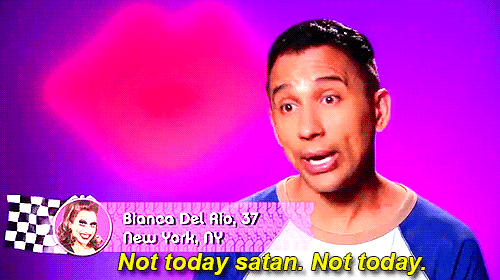 2. "The user you are trying to reach is unavailable."
Okay, this probably won't work, but it's kind of funny.
3. "Kisi aur ka sar khao."
Because, why you should you have to deal with fazool ka sar dard?
4. "Why are you so obsessed with me?"
Hit em' with a Mean Girls reference.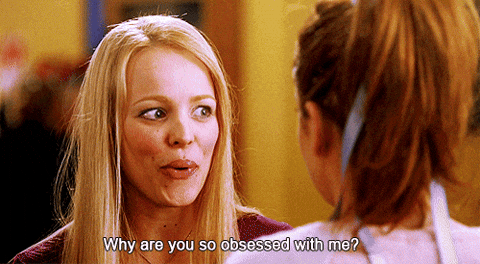 5. "Quench your pyaas elsewhere, thanks."
Because you're not a well for your pyaasa ex.
6. "Lol, bye."
Simple, but effective.
7. "Moaziz saarif, aap ka matluba number band hai. For life."
Not like it isn't true. You're pretty much a dead end.
8. "Seriously?"
Sometimes, a single word does the trick.
9. "Matlab banday main thori sharam hee hoti hai."
Just stating facts at this point.
10. "New phone, who dis?"
Go ahead. Make your zaalim ex feel like they never existed.
11. "I've got better things to do."
Not like it isn't true.
12. "Sweetie, no."
Shut. Them. Down.
13. "Yaar, actually aaj hee no-bullshit diet shuru ki hai, so bye."
You know as well as anyone else that diets have a strict regime. You don't make the rules.
14. "Please re-evaluate your life and decisions."
Hit em' with some honesty.
15. Ramazan special: "Hmm, thought you'd be locked up this month."
Let's face it – this is a Ramazan classic.
Dealing with exes can be a bit of a heartbreaking experience, given what you've both been through. How do you deal with your ex? Are you snarky or do you prefer being nice? Would you ever use these replies, or do you have something better in mind? Comment below and let us know.
---
Cover image via: muxlay.com