It was meant to be just another day at school.
Students had just come back from recess. Some probably had their eyes glued to the blackboard. Some of them were probably thinking up a prank, as mischievous children do. And some were probably preoccupied with what they were going to do when they got home that night.
In one classroom, 6-year-old Khaula was probably sitting down excited and nervous. It was her first day at school. Khaula had also recently convinced her neighbor into sending his daughter to school. Not only was she charming, she was also gifted in Urdu and English. Maybe she would have gone on to become an English teacher. Maybe an activist for women's education.
But the future of Khaula and 144 others will forever remain a mystery; another case of what could have been. Because on December 16th, 2014, their stories were torn apart and tossed into a pit.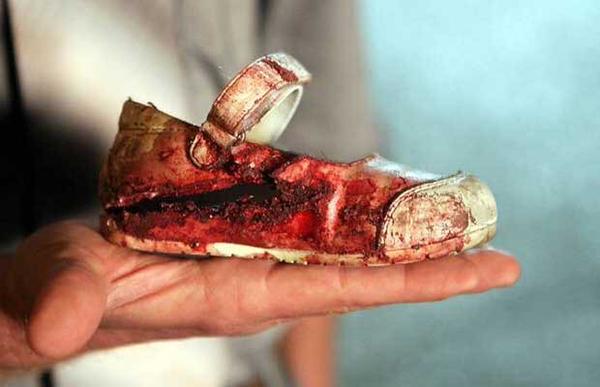 It was approximately 10:30 am on December 16, 2014.
Six members of the Tehreek-i-Taliban, disguised in Pakistan Army uniforms, stormed into Peshawar's Army Public School. Their objective: inflict as much damage as possible.
"Our people successfully entered the army school in Peshawar this morning. We are giving them direct instructions to not harm minors," TTP spokesperson Muhammad Khorasani
They moved to the auditorium at the center of the school and open fired at the children who were in the auditorium for first aid training. It was a carnage in its complete form as children were forced to watch their teachers get assassinated.
The entire nation of Pakistan was shaken to its core as they watched the number of casualties rise.
Final count: 144.
What's Happened Since
It sounds rather twisted that it took the events of APS to unite Pakistan as a nation. Condemnations rained in from all corners, protests happened, vigils were held; people were infuriated and demanded action. For once, Pakistanis decided that there was no difference between good Taliban and bad Taliban; there was only the Taliban and it was an enemy of the state of Pakistan.
The lackluster leadership of Pakistan set aside their political differences as they were galvanized by the tragic events of the APS attack. They put their support behind a National Action Plan so that history would not repeat itself.
Since then, Pakistan reportedly saw a decline in terrorist attacks by 70 percent.
Extremism itself can never be eradicated because it's a behavioral predicament. It can, however, be managed.
The inability to realize that both "good" and "bad" Taliban come from the same radical school of thought is arguably the main reason behind the APS attacks. When you give individuals the liberty to roam around preaching intolerance and hate speech without any controls, you will always have an unstable environment that is susceptible to violence.
It's always easy to take action based on popular belief. Everyone was absolutely enraged by the APS attacks and demanded action. Therefore, it was only logical for the government and armed forces to take action.
The challenge, then, lies in making difficult decisions that don't necessarily have popular support. Otherwise, Pakistan will continue to see radicals like Maulana Abdul Aziz roam the streets freely and deliver hate speeches that complement the ideology of the Taliban and other extremist organizations such as ISIS.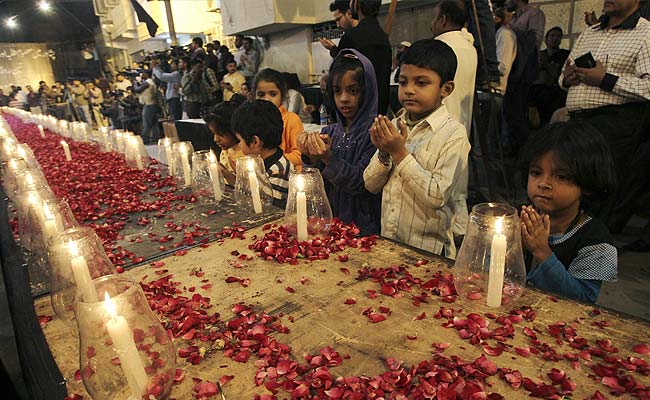 Even though a reduction in terrorist attacks by 70 percent is a major improvement, it's still not good enough.
Today it's the Taliban, tomorrow it could be ISIS. One needs to understand that a person's life is not just a number. The people of Pakistan are more than just a number. And something like the National Action Plan will only have limited success because it does nothing to curtail a radical mindset that is dangerous to the public.
To remain in silence is to support an extremist mindset in Pakistan. This is the same mindset that resulted in deaths of innocent children last year. And unless we eradicate this mindset, more and more children in Pakistan will be at risk.
May the victims of the APS attacks rest in peace. Sorry, the rest of Pakistan was incompetent enough to allow the tragedy to happen in the first place.
Cover Image Source: Dawn
Do you really feel sorry toward our children for not having provided them a safe future?
This Open Letter to the Children of Pakistan is from an ashamed Pakistani who feels the same.