Here we go again.
If you haven't already heard, MBS, Muhammad Bin Salam, Aka, the Crown Prince of Saudi Arabia, is chilling in Pakistan.
In efforts to solidify ties, Prime Minister Imran Khan welcomed MBS (with super open arms) to Islamabad this past weekend. Oh, and it wasn't subtle either.
We had an aerial escort with official Pakistani fighter jets flying the Prince into Pakistan,
Pakistani fighter jets accompanied MBS's plane in Pakistani airspace pic.twitter.com/lmyjSfKZrz

— omar r quraishi (@omar_quraishi) February 17, 2019
A(nother) gym constructed in the Prime Minister's home for the Prince and a couple of other amenities for his posse.
And of course, the personal touch of Imran Khan driving MBS around himself.
Prime minister imran Khan again won the hearts of Pakistanis by that speech last night when he asked crown prince to solve the issues of Pakistani workers working in Saudi Arabia.
Thank you Mr PM 👍#CrownPrinceinPakistan #MBS #CrownPrincePakistanVisit #CrownPrinceofSaudiArabia pic.twitter.com/YHk0tFoOlr

— SHEHZAD KHAN (@MShazkhan) February 18, 2019
And don't worry, MBS wasn't subtle either, he came in with a promise of 20 billion dollars for his brothers in deals. MBS's stop in Pakistan is the first in a three-part Asian tour with India and China to follow.
And though it seems that the country is completely ecstatic about the Prince's visit, one woman, in particular, has plenty to say about it.
Reham Khan has been trolling Imran Khan for basically bending over backwards for the Crown Prince and it is honestly one of the most entertaining things I have seen.
ImmyK might as well do a devdas number…….Yeh kis kee hai aahat…….yahan kon aya……hum pey yeh kis ney hara rung dala…… pic.twitter.com/XOWmQZUmf7

— Reham Khan (@RehamKhan1) February 17, 2019
Lmao.
The ex-wife of Imran Khan from three billion years ago has never shied away from speaking her mind when it comes to anything and EVERYTHING about the Prime Minister.
And though we can be empathetic and try to understand where she is coming from in regards to all the comments she makes, lol, nowadays it is so much more fun to watch as the tweets unravel.
And unravel they have,
When you've got your hands on $$$$ who cares about Yemen.#IdealogyForSale pic.twitter.com/pLblkCWnlu

— Reham Khan (@RehamKhan1) February 17, 2019
I do feel sorry for the PTI Info minister sometimes but all in a life of a lota…..or is he a Muslim shower now https://t.co/e5rYZrNzym

— Reham Khan (@RehamKhan1) February 18, 2019
Again, lmao.
hahaaaaaa https://t.co/8QfYCQpdy5

— Reham Khan (@RehamKhan1) February 17, 2019
The woman, is on fire.
But also LOL, because three hours later, she tweeted this:
Fully endorse the PM's request to #MBS to ease the hardship of Pakistani labour languishing in jails in the kingdom on petty violations. https://t.co/WRFKBPUvRZ

— Reham Khan (@RehamKhan1) February 17, 2019
It is quite funny to see this level of pettiness on a national even international scale, just goes to show that the politics of the country may change here and there but the politics that come with an ex? Oh boy, those will go on forever.
It's like she could write an entire book on it…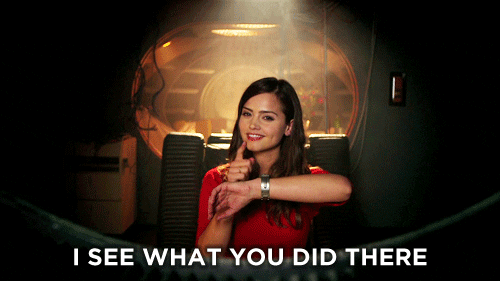 Of course, the Naya Pakistan that we are in now, is a fiercely protective one, especially of our newest Prime Minister and Pakistanis are letting Reham know it.
Though she tried to troll the Prime Minister, Pakistanis are trolling Miss Reham right back and it is pretty aggressive.
If "height of irrelevance" had a name, it would have been "Reham". 😂 You forgot to mention that you would be performing on, "Paisa phaink.. tamasha dekh" 😎

— Maleeha Hashmey (@MaleehaHashmey) February 17, 2019
best answer to her verbal diarrhrea is not to reply. Simply ignore her soon she willbe pulling her hair

— Dr Wasim Zulfiqar (@ZulfiqarWasim) February 17, 2019
Use it… aaram aaye ga… pic.twitter.com/HtfOu90yVP

— SabahatMS (@SabahatMS) February 17, 2019
yeh aurat pagal hogayi hai 😂😂

— DK (@danialovic) February 17, 2019
And the devdas song you should sing R.R upon viewing these scenes: maar daala, maar daala

— Syed Salman Yousaf (@salmanyousaf20) February 17, 2019
Reham Khan has not been able to destroy Imran Khan through marriage and book so now she is trying via tweets. Best of luck to her.

— Baji Please (@BajiPlease) February 18, 2019
Whether or not the Prime Minister is bending backwards for the Prince, this interaction is a significant one for our nation. This money is an aid towards our future and towards a new landscape for our country with regards to the ties we keep. With visits to India and China next, the Crown Prince's actions may potentially be cause for a whole new dynamic in the East and the Middle East.
As the leader of our country, one of the Prime Minister's duties consists of catering to their guests and dignitaries from all around the world for the benefit of our country. This bromance between Immy K and the Prince may seem a bit much but isn't that the point? Guess we'll just have to wait and see.
Have you seen footage of the Prince in Pakistan? What do you think about MBS and Imran Khan? Let us know what you think in the comments below!
---
Cover photo source: Content.PK/@Zahidhassan48 Via Twitter