It's 2018 and we have no time for gender roles.
And a particularly bright young woman at PIA is totally championing this.
For too long have women drivers been the butt of many sexist jokes and not too long ago, a picture of an all-female PIA crew went viral showing everyone just how laughable those jokes are for an entirely different reason.
And one of the employees happens to be Eeman Faheem, a Senior Aircraft Maintenance Technician
Look who we found! Eeman Faheem, our Senior Aircraft Maintenance Technician, changing the brake assembly harness of the Airbus. She is one of the youngest entrants in the field of Avionics Engineering. Kudos Emaan!! #PIA #ProudPakistani #GirlPower pic.twitter.com/MhIEUV2J4q

— PIA (@Official_PIA) July 19, 2018
We know that women are capable of doing anything they set their minds to.
Seeing how many people had appreciated PIA's all-female crew, the airline now seems to be appreciating other female employees they have as well.
They also mentioned that Eeman happens to be one of the youngest entrants in her field of avionics engineering
How cool is that?!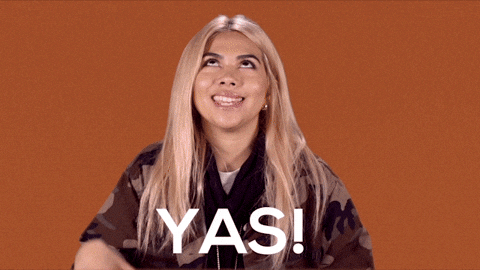 A lot of people were very happy to see Eeman hard at work and enjoying herself
So proud.. Best of luck girl.. Stay blessed

— Quratulain Saman✈ (@ainniesaman) July 19, 2018
Proud of U… Daughter of Pakistan

— Attitude Breaker (@ThInKandDoNe165) July 19, 2018
How impressive…! Salute to you dear girl

— Syed Hasnain Kamal (@SyedHKamal) July 19, 2018
Some wanted to take the opportunity to remind people how strong #GIRLPOWER actually is
This ☝🏼For all those "Apni gari ka tyre khud change karo" …. We're definitely far better than your little clever sense of judgement !!!

— Ayesha Khalid (@ayeshakhalid7) July 19, 2018
While a lot of people were quick to point out that PIA had not kitted Eeman with the proper safety equipment
good job, but why not she wearing gloves to protect hands from injury and grease during maintenance activities.

— Akhtar Javed (@ajaved822) July 19, 2018
Well done to her but She is not even kitted properly as per international standards 🤔

— Naveed Ghuman (@Naveedghuman) July 19, 2018
But the general consensus was that everyone was very happy to see Eeman hard at work on the brake assembly harness.
What do you think about PIA highlighting their female staff?
---
Cover Image Source: @Official_PIA via Twitter