This last week, Pepsi Battle of the Bands finalists, 'Auj' and 'Aarish' performed and gave it their all. After their performances, the voting process for who should win Pepsi Battle of the Bands begun.
Their first challenge was to perform their favorite original tracks and let's just say, they weren't making the final decision easy at all!
'Aarish' performed their original, 'Umeed'. A mellow number, it nonetheless captivated the audiences and the judges. Next, 'Auj' took the stage to perform 'Raat'. This performance got the band a standing ovation from Meesha Shafi, who also showered 'Auj' with compliments and praise.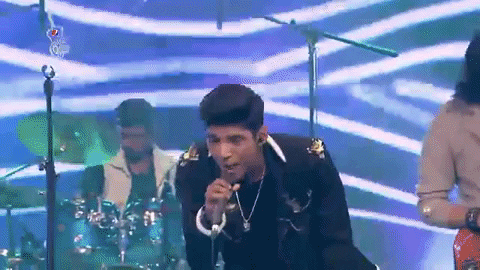 Their next, and final challenge was to perform covers of Nusrat Fateh Ali Khan's iconic songs. 
This is a daunting task no matter how talented you are! The bands took the challenge in their stride and gave it their all.
'Aarish' chose to perform their rendition of 'Halka Halka Suroor', and put their own twist on it. They included the spoken word as well as EDM, to give it a whole new 'modern feel'.
'Auj' performed 'Sanware' in their own signature style. With their powerful vocals and music, they truly brought new life to the song.
After both bands performed, the voting period for the finale began, however, Pakistanis were left with a very hard decision to make. 
Who to choose between two such equally talented bands?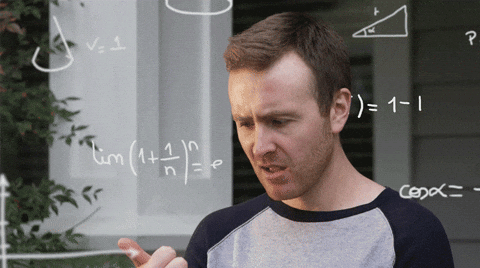 'Auj' definitely has some strong support behind it. 
the moment auj walked into pepsi battle of the bands we knew they were winners

— mahad ◟̽◞̽ (@mahduwu) August 9, 2019
People are clearly in love with their songs and their vocals. 
And we don't blame them.
Absofrikinlutely amazing song! The lyrics as well!!!

Raat (Auj), a track by Pepsi Battle Of The Bands – Season 4 on Patari! https://t.co/lpAwLtWyS7

— MemoirsOfAnAyesha (@ayeshainam036) August 10, 2019
They've won hearts nationwide.
Raat by Auj(Pepsi battle of the bands) has my heart.

— lazzy (@lazydumbwee) August 14, 2019
Despite all the love, people still don't who to vote for.
Just out of words.
I smile with the bands.
Amazingly sung Raat by Auj and halka halka suroor by aarish. Best of luck to both.

Ps: really confused who to vote.#PepsiBattleoftheBands

— 우뢰🇵🇰 (@FoodilyEvrAfter) August 10, 2019
Fans are making up all sorts of theories to predict how this season will end. 
If we compare pepsi battle of the band with last season i can predict Aarish will win Like Bayyan who faced danger zone in every other episode and Auj will be runner-ups like Xarb who were very consistent performers of the last season like Auj is this time#PepsiBattleoftheBands

— Afifa Aijaz 🇵🇰 (@AfifaAijaz) August 7, 2019
Matlab, now people are looking for suggestions!
My playlist has Aarzu (Aarish) and Raat (Auj) on repeat. How difficult was it to vote? #Suggest #PepsiBattleoftheBands #FinalCountDown

— Mubbashir (Mashoo) (@Mubashir_Mashoo) August 15, 2019
Regardless, the finale is proving to be quite a difficult decision for most. 
#PepsiBattleoftheBands season 4 was a treat to watch and listen to the amazing Pakistani talent. I am a huge fan of #Auj and #Aarish, this will be one difficult choice for sure. Best of luck to both bands 👍🇵🇰👏👏 mashaAllah bohat khoob

— Nusrat Hussain (@NusratHussain02) August 10, 2019
However, according to some, no matter who wins, Pakistani music is the true winner.
#PepsiBattleoftheBands season 4 has remained phenomenal through out but episode 7 has been the best episode so far. The nostalgia it brought through DIL HAREY, the mellow sound it brought with AARISH, the dept it brought with AUJ and power through XARB. I AM IN LOVE WITH MUSIC.❤

— ارسلان (@EyyKay47) August 10, 2019
Much like myself, I'm pretty sure you all are confused as well! 
Maybe watching the latest episode might help?
If you're sure about who to vote for, this is how you can help your favorite band out:
To vote for Aarish SMS 'AA' to 8355. To vote for Auj SMS 'AU' to 8355. You can also go to their website, www.pepsibattleofthebands.com and vote there too! Another way is to download the 'Pepsi Battle of the Bands' app on the phone and vote for your favorite band.
Whatever you decide, you need to make sure that you're voting by the 18th of August, because that's the last day!
Who do you think will win this season of 'Pepsi Battle of the Bands'? Let us know in the comments 🙂
---
The post is sponsored by Pepsi Pakistan. Cover Image Courtesy Pepsi Pakistan