Today marks a very historic day in the government of Pakistan.
Imran Khan was officially sworn in as the 22nd Prime Minister of Pakistan, earlier this morning.
Of course, people can only really talk about one thing, President Mamnoon Hussain's face.
Mamnoon Hussain is a B I G mood pic.twitter.com/z7pwIEQJYc

— Fariha Awan (@Fay_Alif) August 18, 2018
Yep.
Our precious president had the honorable job of being the one to swear in Imran into his new position. And though the job seemed to be a fairly easy one, people cannot stop talking about and making fun of Mamnoon's face throughout the entire ceremony.
Our president has many times been the butt of every joke, considering most of the time no one in the country really knows what he does, who he is or the ever-favorite, where he is. Ever.
It wasn't a surprise that the Twitter world ate him up in regards to his behavior during the official oath taking.
But it was pretty funny.
If Misery had a face.. Or maybe if constipation had one.. 😂 #Oath #MamnoonHussain pic.twitter.com/4NuPN8yo9I

— Sohaib K. Rana (@sohaibkrana) August 18, 2018
Again, mostly just his angry angry face.
Bechara #MamnoonHussain subha subha utha diya usay b 😂 pic.twitter.com/oXUTgePSpz

— Hunain Ahmed Rathore (@hunain_rathore) August 18, 2018
The only man unknown to everyone in Presidency is Mr. President #MamnoonHussain himself. His face expressions telling either he's unhappy with Imran Khan as PM or dint get a sound sleep last night. Wonder who'll accompany him through out ceremony !!👥 #Oath

— Arfa Feroz Zake (@ArfaSays_) August 18, 2018
Hum #MamnoonHussain k barray mamnoon hein for this #OathTakingCeremony of #PrimeMinisterImrankhan.#Pakistan

— Fariha Munir (@FarihaMunirShah) August 18, 2018
#MamnoonHussain's only contribution as the President of Pakistan . What a historic moment.

— Fahad Khan 🏏 (@MrFahadKhan) August 18, 2018
Ouch.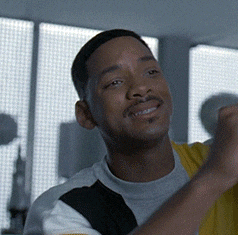 How many of u think that Mamnoon Hussain burning in anger while Oath ceremony ?😂#MamnoonHussain

— Ammy CH (@AmmyViews) August 18, 2018
Your elders choosing food from the menu for the whole family. pic.twitter.com/EVeqD1XcgD

— Gal Galoch (@antifatwa) August 18, 2018
However all jokes aside, it seems the day went off without a hitch, also thanks to our President.
What did you guys think of the ceremony? Did you watch? Did you cry? Did you sleep through it? Let us know in the comments below! Love you.
---
Cover photo source: @Fay_Alif Via Twitter