Two topics are trending on Twitter at the moment: Prime Minister, for obvious reasons; and Navjot Singh Sidhu. The former is pretty self-explanatory as the MNAs are busy in casting their vote for the next Prime Minister of Pakistan. However, the second most talked about thing on Twitter, and other social media forums, is Navjot Singh Sidhu! Yes, Sidhu Pa Ji is trending on Twitter and here's the story behind this.
Not too long ago, Sidhu Pa Ji had expressed his desire to visit Pakistan and attend Imran Khan's oath-taking ceremony. 
After PTI emerged victorious in this year's General Elections, Imran Khan stated that he would like for his friends from his cricket days to attend his oath-taking ceremony. Soon afterward, a few renowned names from international cricket were brought to the forefront, including: Kapil Dev, Sunil Gavaskar, and Navjot Singh Sidhu.
Cricket legends from India and Kaptaan's old friends Kapil Dev, Sidhu and Sunil Gavaskar have been invited to attend Oath Taking Ceremony of Pakistan's PM Imran Khan @sherryontopp @therealkapildev @36notout

— Faisal Javed Khan (@FaisalJavedKhan) August 10, 2018
 While Kapil Dev could not make it to the ceremony, Sidhu Pa Ji was soon found to be making all efforts to make sure he was there to support his old friend!
Punjab Cabinet Minister Navjot Singh Sidhu has informed the Union Home Ministry and office of the Chief Minister, Punjab, regarding his intention to attend the oath taking ceremony of Pakistan's PM Designate Imran Khan. https://t.co/EAM0kY5qI9

— ANI (@ANI) August 11, 2018
Seems like Sidhu Pa Ji was all set to attend the ceremony. Various India media handles had reported that Navjot Singh Sidhu had visited the Pakistan High Commission in India to get a visa for his visit to Pakistan.
Punjab cabinet minister Navjot Singh Sidhu visits Pakistan High Commission days after accepting Imran Khan's invitation to attend his Oath-taking ceremony in Islamabadhttps://t.co/Djmcd4GAnG

— TIMES NOW (@TimesNow) August 13, 2018
With constant speculation around his arrival and the ceremony itself, the day has finally come!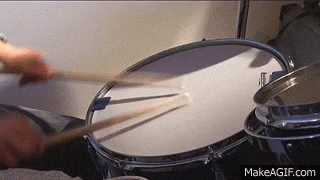 Sidhu Pa Ji is finally in Pakistan and we can't contain our excitement.
Former #Indian cricketer #NavjotSinghSidhu has crossed #WagahBorder for his friend #ImranKhan's #Oath taking ceremony 💖👍🏻 pic.twitter.com/0Ly6B6TdBs

— Social Bugg – Photonama (@socialbuggpk) August 17, 2018
Need me a friend like Jehangir Tareen and Sidhu Ji.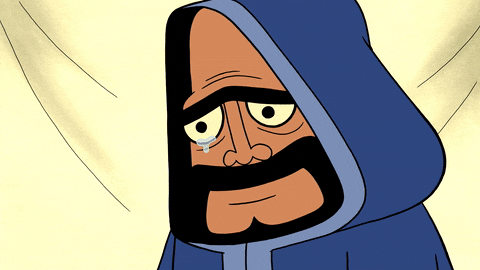 Pakistanis have been in complete awe of his kind and benevolent thoughts and feelings he shared with the Pakistani media.
Upon arriving in Pakistan, Sidhu Pa Ji was interviewed by the local media. We cannot deny the fact that the former cricketer has managed to win millions of hearts throughout the world, but his latest words have managed to reinstate the love people have for him in their hearts.
Navjot Singh Sidhu reached Pakistan through wahga border lahore. Listen what he has to say on arrival.#NavjotSinghSidhu #PTI #ImranKhan @sherryontopp @TimesNow pic.twitter.com/K7dgYGQ3EQ

— Ali Arif 🇵🇰 (@i_aliarif) August 17, 2018
My damn heart!
 Following his gesture and his media talk, Pakistanis cannot stop gushing over him!
So happy to see this!! Navjot Singh aka Sidhu Paaa Jee has come to Pakistan via Wagha Border! We Pakistanis welcome him and appreciate this lovely gesture!! 🇵🇰🇮🇳 #NavjotSinghSidhu #AmanKiAsha pic.twitter.com/faYpFPNbb7

— Komal Shahid (@ArmedWithWords) August 17, 2018
People are super happy
Welcome Sardar ji….! #NavjotSinghSidhu Pakistan is delighted upon your arrival. pic.twitter.com/rQOufdmamB

— Safwat Zaki (@imaanzaki81) August 17, 2018
Yas, bhangra all the way!
There is not even a bit of a doubt that this gesture paints a positive image of our neighbors and helps to build the foundation for friendlier relations in the coming times!
So much of Respect for this guy who admires his relation with Pakistan openly and whole heartedly. Who came here with a msg of peace and friendship.
Welcome Sidhuu pajii 💚 #NavjotSinghSidhu

— Ayesha. (@Aysh_01) August 17, 2018
I am wearing a pink colored turban as a symbol of peace and #friendship that I bring with me from #India.#NavjotSinghSidhu while speaking to media at #WagahBorder, #Lahore.#PrimeMinister pic.twitter.com/ADGxlwst8H

— Banana Leaks 💥 (@banana_leaks) August 17, 2018
Obviously, people couldn't help but make jokes too.
Imran khan taking oath:
Me imran kha…

Sidhu: hahahahahaha oooo cha gaye guru..!!!#ImranKhan#NavjotSinghSidhu pic.twitter.com/VwTcZXeR4r

— SyedShamrozKhan🇵🇰 (@SyedShamrozkhN) August 17, 2018
But it's all light banter, so no need to worry.
Needless to say, Pakistan is welcoming Sidhu Pa Ji with open arms and warm hugs
As a Pakistani and supporter of @ImranKhanPTI I welcome Sardar G #NavjotSinghSidhu

— Aqeel Javed (@iamaqeeljaved) August 17, 2018
Welcome sir to naya pakistan #NavjotSinghSidhu

— Waheed Ullah Khan (@IamWaheedKhan) August 17, 2018
I am so Happy.. Can't Express my Feeling…
Love You Khan Sb…#PrimeMinisterImranKhan#NavjotSinghSidhu

— Emran Faiz Butt (@aAmi07) August 17, 2018
We welcome Navjot Singh Sidhu and hope that he enjoys his stay in Pakistan. Better days are coming and we can't wait to see them. On a serious note, we appreciate the gesture put forward by Sidhu Pa Ji and are just as excited as the rest of Pakistan.
---