The mother of all burns has arrived.
Let's be real, things between Pakistan and India have not been the best, lately.
The Indian media is under scrutiny for exaggerating the truth, Pakistanis are being called hypocrites and the animosity between both countries have even entered the sports world.
India recently denied issuing visas to Pakistanis for sporting events which ultimately led to them being banned from having any kind of discussions with regards to the International Olympic Committee and the World Wrestling Body.
Both of these organizations stated that India's behaviour was a direct violation of the Olympic Charter which the WWB follows strictly as well. Till further notice, any kind of communication has been banned between these organizations and India.
Pakistan, on the other hand, is of a different state of mind. While India has been clear about its stance with Pakistan,
The Pakistan Cricket Board just invited the Board of Control for Cricket in India to watch the PSL final in Karachi.
The PCB are Master Trollshttps://t.co/Q62nK9XL8n

— Dennis Rafale (@DennisCricket_) March 7, 2019
AND WE ARE AGGRESSIVELY IMPRESSED.
Honestly, wild.
Throughout all of the bullshit that has been piling up in the last two weeks, Pakistanis have surprisingly kept their calm. Not sure if it's because we know we are very capable of protecting ourselves or solely on the fact that Pakistanis have a nationally claimed defence mechanism, which is obviously our extremely hilarious sense of humour.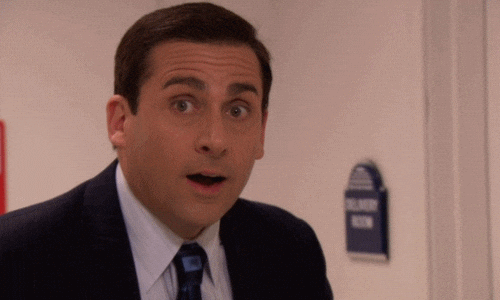 But no joke,
Although we can't account for every Pakistani in the country, the jokes have been on point during this critical time and the PCB playing its own prank is just a breath of fresh funny air.
Honestly like wow, this is actually quite hilarious.
PCB officials got no chill 😂 pic.twitter.com/0feOu3QS0O

— N̷e̷h̷ (@Nevveon) March 7, 2019
And okay, before we all get super crazy and think that this was in total PCB's hilarious joke skillz, the invitations were allegedly sent out to the secretary and chairman before all the tension between Pakistan and India escalated. The Board is also expecting visits from Afghanistan, England, Ireland, Bangladesh and Zimbabwe among others.
Obviously, it is pretty clear that India will not be accepting the invitation but none the less, at least it makes for a great joke now, lol.
Is @ESPNcricinfo trolling India with Pakistan Flag? pic.twitter.com/bT8tYflHiH

— Abid Ali Taizai🇵🇰 (@Abidalitaizai) March 7, 2019
Next level of telling.. 😂

— Muhammad Ahmad (@bforbless) March 7, 2019
Our nation has been trolling and roasting before it was cool😂😂🇵🇰❤

— insayn🇵🇰❤ (@somia_kamal_) March 7, 2019
We will offer a cup of tea and breakfast in Lahore as per package.

— Mehmood Gondal (@SPY_098) March 7, 2019
BCCI pic.twitter.com/1Kt10nRa1x

— Guru Gulab Khatri (@GuruGulabKhat) March 7, 2019
However, it is important to take note that though we as a nation have been killing it with the memes and light-heartedness of the matter, we are fully aware of the ugliness that lies between each tweet. This is not a situation we should all currently be in and as time goes on, it is imperative that we are able to step away from the politics and allow the situation to unfurl itself in a human way.
Imran and Modi need to sit in a room and deal with the mess that has been created in the past how many ever decades. This fight is being carried on from the war that started it all in 1947 and no way in hell, does that make any sense for us.
Have you seen the news? Let us know in the comments below! Love you.
---
Cover photo source: Cricket Pakistan