When Meesha Shafi shared her truth regarding the sexual harassment she had to face at the hands of one of the most famous men in our industry, all hell broke loose. Promises of due legal processes being conducted were thrown around. Two definitive camps were formed. You were either with Meesha, or you weren't.
A lot of people who weren't with Meesha were unabashedly with Ali Zafar- without any proof from his side too, since if you can't technically prove harassment, based off a woman's word, you can't disprove it either based off a man's word. Witnesses were brought forth from both sides, but people chose to believe the strong, powerful man over the woman.
Why? Choose your pick. 
Suddenly, Meesha, who had previously been a source of pride for the nation, was boiled down to nothing but an immoral joke – someone who had, apparently, "asked for it." She became someone who was crying wolf or seeking attention.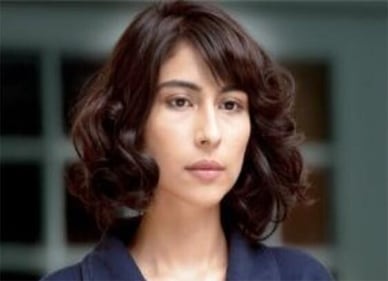 People didn't see that she had absolutely nothing to gain from this. Perhaps she sought justice. Perhaps, she hoped to empower other girls to speak up. But the backlash against her truth was such that somewhere, along the way, her narrative was distorted and her voice – choked.
#MeToo lived a short life in Pakistan after she spoke up.
Yes, there were conversations around the movement. We even saw a glorious week on Twitter where harassers were named and shamed. But, eventually, #MeToo faltered, dwindled and died out.
That is – till recently. As India is experiencing #MeToo in the most remarkable way – where there are actual consequences for the actions of men, it seems as if Pakistan has taken inspiration from its neighbors. Two well-known men – Junaid Akram and Faisal Edhi – have been named. Surprisingly, people are leaning towards believing the victims.
As #MeToo struggles to gain footing in Pakistan, let us never forget who took the fall for us. Let us never forget who bore the abuses, the slut-shaming, the rumors, and the lies. Let us never forget Meesha Shafi's truth.
As Pakistanis are rising in support of these women who have borne cruel injustices for way too long, they're keeping Meesha Shafi in their hearts and minds.
I personally supported Meesha Shafi throughout, and sometimes, I believe, healthy discourse is the way to get your message across. Yes, I've probably posted some snide tweets here and there regarding Ali, given how we've exalted him incredibly, especially after this entire incident. However, I decided to tweet about how we – the people who support #MeToo, or have a story to tell – have not forgotten Meesha Shafi.
Hey @itsmeeshashafi. We haven't forgotten.

Your voice will always be among the first for the #Metoo movement in Pakistan. You reignited the fire that had been burning within women who have been wronged.

There's a long journey ahead, but truly – #TimesUp

— Sajeer (@sajeershaikh) October 12, 2018
I expected backlash. I expected people to say vile things, as was usual when such tweets were concerned. However, much to my surprise (and hopefully Ali's chagrin) people joined in to remind Meesha that truly, we have not forgotten. 
Haven't forgotten @itsmeeshashafi , always with you.

— Mohsin (@nishomizak) October 13, 2018
💯, @itsmeeshashafi we remember & we stand with you. 👊🏼 https://t.co/hrriDuw81f

— Han (@hannapanna83) October 12, 2018
We haven't forgotten @meeshashafi https://t.co/WTCzZZIdXM

— huma faiz (@potaji) October 12, 2018
There there. We haven't forgotten.

With you. ALWAYS. @itsmeeshashafi ❤🌟#MeToo https://t.co/AhHtlJvUHB

— Mehak Aneja (@jugnikehndi) October 13, 2018
In fact, people took the tweet a step further, talking about how Meesha was one of the first brave women to have spoken up in this patriarchal society…
I'll never forget @itsmeeshashafi as being the first brave woman to speak up against disgusting men in our patriarchal society, where, instead of holding men accountable, women are not believed, targetted, & their characters attacked, & men go on to represent the country abroad! https://t.co/fUwPPIZoJM

— Haseem 🌈 (@haseemuzzaman) October 12, 2018
…keeping in mind the immense backlash she had to deal with. 
Cherry on top is that some vile men think that this is some kind of fashion (!?!?), that women are doing this for attention/fame, that women are gold-diggers, that women are to be blamed because of their clothing choices.

— Haseem 🌈 (@haseemuzzaman) October 12, 2018
A message for naysayers was also added.
Bhai, men, listen. Aap ki ego bohot fragile hei, lekin let me tell you this. Before calling women gold-diggers/not believing them, know that all you have as a personality rn is decades-old, stinky poop tht was never flushed, clogs the toilet, & the stench ruins the neighbourhood!

— Haseem 🌈 (@haseemuzzaman) October 12, 2018
People couldn't help but also highlight how the alleged perpetrator walked away without facing any real consequences.
I mean, if you consider the way we reacted to this as a nation, our people made sure that his movie became an immense hit. Despite the protests, the odds remained in Ali's favor.
Yes. And the ease with which Ali Zafar shrugged it off is stunning. I follow him on SM just to keep myself aware of how little women's voices matter in most places in the world #MeToo #metoopakistan https://t.co/IuuWlnsOMd

— Shreya Prakash (@sin_c_here) October 13, 2018
Seeing this kind of support is overwhelming in this country's current climate. It may not be overpowering enough to tip the scales just yet, but we're getting there. For a country that has yet to tackle multiple issues, the fact that we're making progress on this front, albeit while taking baby steps, is no small feat.
Perhaps, one day, our truths will be heard and fingers will be pointed at the perpetrators all the while. Perhaps, we won't have to defend our characters, our choice of clothing, our choice of company or our lack of evidence. Perhaps, we'll awake to a dawn where the Meeshas of our nation do not hesitate to come forward and receive the justice they so ardently seek.
Till that happens, all we can do is hope, pray and share. But this much is clear. #TimesUp.
---
Cover image via celebritytags.com