As a person who isn't really good at anything except for reading and writing, choosing to do my graduation in English Literature seemed an almost natural decision. It was almost a year into the degree that I'd start to realize that while it was natural, it certainly wasn't a smart decision. Possibly because of the misconceptions that people have about it (and there are a lot!). I mean, literature is important for life since it helps you understand the world around you. However, in a country where even commerce and business subjects are considered 'arts', wahan ham actual arts walun ki izzat ka tou scope he nahi reh jata.
Here are a few things I've had to hear from people over the past four years:
1. "Angraizi parh rahi ho tou teacher hee ban'nay ka irada hoga"
The most obvious career path. If I chose Literature, I MUST teach little demons. The natural assumption is that I chose Literature because I want to improve my English because I want to teach. Bhai mujhay angraizi parhna pasand hai!
2. "LOL, do you keep fixing other people's grammar?"
As soon as someone finds out you're a Literature student, they'll joke about how they'll have to be careful with their English around you. No, man. I couldn't care less about your English because I understand that the superiority of the English language is a colonial construct.
3. "Yaar ek essay likh do?"
Friends, relatives, random people you haven't talked to in years, will suddenly remember me when they want something edited, typed, or written. The catch is; they won't pay me kyunke apnon se paisay lo gi ab?
4. "When will you give your CSS exam?
My father asks me this question every day. Okay that's an exaggeration. Every other day. It isn't only him though. Everyone just assumes that I'm going to attempt the Competitive Exams. Notice how it's a question of 'when' and not 'if'.
5. "Literature parh parh ke dimagh kharab kiya hua hai. Idealistic hogayi ho."
No. I don't have romantic notions of love and life. Quite the contrary actually. It's difficult to keep a positive outlook on life if you know the futility of it.
6. "Hamaray bachay ko angraizi parha do?"
Nahi auntie. I don't have the time or mental capacity to teach your kid. Please leave me be.
7. "English ka tou koi scope he nahi hai Pakistan mein"
One uncle at every family gathering will tell me this while sipping his corporate level chai while I'm low-key trying to change the topic because this is a regular argument I have with my Dad.
8. "Ziada azaad khayal nahi hogayi tum?"
If I had a penny every time someone said this to me, I wouldn't be looking for a job right now. Just because I study English Literature, and have developed my thinking process doesn't mean I am a bad person! Jee Ammi, mein aapsay baat kar rahi hoon.
9. "Ghar daari seekhi hogi. Tou shaadi kab hai phir?"
Apparently, I'm proper rishta material. Because according to society, I probably won't be doing much aagey. Everyone asks this question kyunke shaadi he karnihogi agar Literature jesa unproductive subject parha hai.
10. "Were you really bad at everything else? Is that why you're into Literature?"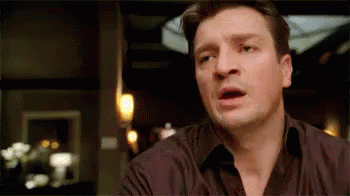 Literature is much more difficult than other subjects because there is no right answer. But good luck telling that to people who pity me because they have 10 places to apply for a job but I have none.
At the end of the day, Literature is apparently a horrible choice if you're trying to become something in life. But, that doesn't mean that you harbour misconceptions about it and hit that existentialism right in the feels. Literature is important for life, y'all! Don't you agree? Please agree. Comments main saath agree karte hain, chalein. 
---
Cover image via celebnest.com