If controversy had a name and face, it'd be 'Padmaavat'. The film has been surrounded with controversy ever since it was released.
To the point that they even had to change its name from 'Padmavati' to 'Padmaavat' which was the name of the poem the entire film is based on
The film's release date also had to be changed from the 1st of December
And in a hilarious turn of events, they CGI-ed Deepika's lehnga choli so it could cover her bare waist
The Karni Sena, a Rajput caste organisation, made the director, Sanjay Leela Bhansali's life miserable during the shoot, the delay They plundered his sets, they threatened his actors, and they stalled the release of the film by months. They raised objections on the depiction of Rani Padmini in the film. And were unaccepting of the plot line and the alleged 'dream sequence' between Allaudiin Khilji and Rani Padmini
Those acting in the film weren't even allowed to promote it
With an insane bounty on Deepika and Bhansali's heads, the actors were advised to stay put and not promote the film. There were dummies hung from bridges as a warning to the producers and directors and actors of the film. There was a call to cut Deepika's nose and bring it in to the Karni Sena, as well…
However, that's in the past, and the film is going to be released and what's bigger is that in spite of all the reports that said otherwise, it's releasing in Pakistan!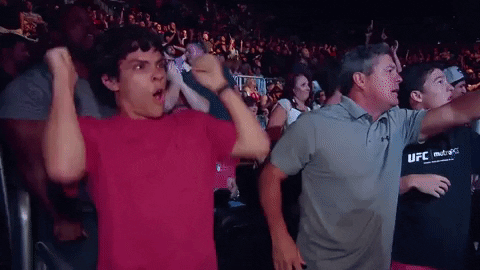 With initial reports and reviews coming out, for the film, and it's evident that a big majority is absolutely in love with it
Ranveer Singh you magnificent person! How you've done this??? Epic epic epic! Blown me away and how! Pure magic in Padmavat!!!!!! ???? @RanveerOfficial #Padmavat

— Alia Bhatt (@aliaa08) January 25, 2018
Everyone who saw @filmpadmaavat at the private screening in London today was overwhelmed. Take a bow @deepikapadukone @shahidkapoor @RanveerOfficial …

— Sunny Malik (@sunnymalik) January 23, 2018
This might seem like quite a debatable statement – but FOR ME –#Padmaavat is #SanjayLeelaBhansali's best work till date. No one can ever criticise his creative prowess as a filmmaker. Go and see @filmpadmaavat! @Bhansali_Prod

— Anuj Radia (@TheAnujRadia) January 23, 2018
There is more passion, craft and beauty on display in PADMAAVAT than there is in fully 90% of this year's Best Picture nominees.

— Mike McCahill (@mike_mccahill) January 23, 2018
Audience Movie Review (hindi) : "रणवीर सिंह की जबरदस्त परफॉरमेंस 'पद्मावत' की सबसे बड़ी खासियत है !" – MJ Pallavi

4 Stars for #Padmaavathttps://t.co/8L6kFJtezd#Bollywood #BollywoodNews #TuesdayThoughts #TuesdayMotivation #RanveerSingh #DeepikaPadukone #ShahidTrueRajput pic.twitter.com/2vpvF3JeTZ

— Desimartini (@DMmovies) January 23, 2018
@RanveerOfficial Ranveer Singh…. U r mindblowing….what a versatile actor you are my god! You were Ajiknkya Yodha in #BajiraoMastani And you are horrifying Villain as Khilji in #padmaavat …Take a bow!!!

— Neelima Kulkarni (@starneelima) January 23, 2018
.@RanveerOfficial gives a performance of a lifetime in Padmaavat. He still has miles to go in his career but it'll take a lot of time for him to top this performance. He digs into the role, relishes and savours in the madness & comes out as one of the most memorable villains ever

— Ankur Pathak (@aktalkies) January 23, 2018
#Padmaavat | (Contd) And his energy is unmatchable. Gotta say, "Cheeteh Ki Chal, Baaz Ki Nazar Aur @RanveerOfficial ke effortless performance Par Sandeh Nahi Karte. Kabhi Bhi Screen Pe Aag Laga Sakti Hai ? Kudos, Ranveer!!

— Priya Adivarekar (@priyaadivarekar) January 23, 2018
It's so easy to hate @RanveerOfficial as #Khilji and you still can't help but love him for his performance! #Padmaavat https://t.co/vA2ta2dSk5

— Yatharth Chauhan (@yatharth10) January 23, 2018