Pakistan Super League emerged as the premier sporting event of the year, not only for Pakistanis but also for cricket fans all over the world. The second run was just as action packed as the first with many memorable moments, from Grant Elliot's phenomenal bat drop to the scores and scores of people who rushed to screenings all over Pakistan. And who can forget the PSL final closing ceremony? ALL DEM FEELS.
Amidst all the excitement, we're terribly sorry that MangoBaaz let you down by not acknowledging your PSL crush.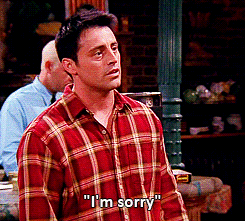 The person is none other the incredibly talented Zainab Abbas who has hosted the entire season with insightful cricket analysis and commentary.
What this dude says, basically:
Um excuse me where is @ZAbbasOfficial's award cause she sure as hell deserves one too

— Sarkhail Khan (@Sarkhail7Khan) March 5, 2017
We have to admit, she definitely deserves an accolade.
Being at par with the industry giant Rameez Raja, Zainab has definitely proven her mettle.
She was on the field throughout bringing us live coverage and interviews from major sporting personalities.
Like Javed Afridi, chairman Peshawar Zalmi.
Tennis super star and bhabhi-of-the-year-and-every-year Sania Mirza who came to support husband Shoaib Malik.
And MominaBaaz…sorry MangoBaaz's very own Momina Mustehsan.
<3 <3 <3
Zainab's as genuine behind the camera as she was in front:
@ZAbbasOfficial you are way too sweet and humble and you remain the Psl queen of hearts pic.twitter.com/hkpYf75ADr

— Zeeshan arshad (@ZeeshanTweets8) February 24, 2017
All the while bringing live action to your mobile and laptop screens from her social media just so you don't feel left out:
The welcome for @SAfridiOfficial ..going to be a full house!! pic.twitter.com/2eHrvO5wFS

— zainab abbas (@ZAbbasOfficial) February 24, 2017
The woman is such a sweetheart, we can't even.
It's also quite evident that Pakistanis most certainly agree.
From this guy who thinks the woman is an embodiment of style and grace:
Our very own beautiful anchor of #HBLPSL @ZAbbasOfficial pic.twitter.com/9QWQj6ML5E

— Syed Noman Nazir (@nomanalam) March 5, 2017
To this person who is impressed by her well-rounded personality:
Totally crushing on @ZAbbasOfficial ,she speaks & dresses so well. She has been a wonderful host.

— Osama. (@ashaqeens) March 5, 2017
This one dude also noticed some *chemistry* on air:
Everyone needs someone in their life to look at them the way @KamiAkmal23 looked at @ZAbbasOfficial in that interview

— Jibby (@JibbyD) February 24, 2017
And the funny thing is, he wasn't the ONLY player who was most obviously smitten:
Kevin Pietersen, Luke Wright & Tymal Mills were making fun of Ahmed Shahzad, when he was talking to Zainab Abbas

— Ali Raza (@AliRazaTweets) February 23, 2017
This fan even went and meme-ed it for the record:
Whenever boys see @ZAbbasOfficial on screen:#PSL2017 pic.twitter.com/0UGPj6TV52

— ?? (@Phatechar) February 24, 2017
This young romeo doesn't miss PSL as much as he misses catching a glimpse of his favorite sports anchor:
@ZAbbasOfficial till the next season ? pic.twitter.com/cso6MfXCA8

— Bilal Rehman (@bilalrehman0) March 6, 2017
Well-spoken, graceful and articulate, Zainab has definitely made her mark as a sports journalist.
We're looking forward to seeing more of her in the future. Everyone at MangoBaaz wishes her all the very best, especially Yasser Puri. 😉
---
Cover Image: Zainab Abbas /  Facebook