A Daarhi is essential for any Pakistan man to be a true mard. However there are some people who just cannot physically grow out their facial hair.
If you're one of those men, you've definitely heard these things:
1. "Kaisa mard hai tu?"
Thank you for your namak chirako on my zakhm.
2. "Tujh se ziada toh larkiyon ki daarhi hojati hai aaj kal"
'I don't know, genetics?'
3. "You would look good with a beard"
'Wow thanks for telling me about something I can't do'
4. "Yaar, try toh kar"
5. "Larka hai ya larki? Khusra kahin ka"
Not only is it highly offensive to say being transgender is comparable to something weak or problematic, it's also very mean.
6. "You should only grow one if you can, warna tou bura lagta hai"
'Someone give me a break'
7. "Ye meme dekh, bilkul tere liye hai"
8. "Sorry yaar, tujhe koi larki nahi milni" 
*deep breathes deep breathes deep breathes*
9. "Waisay you're lucky, roz shave aur trimming nahi karni parti"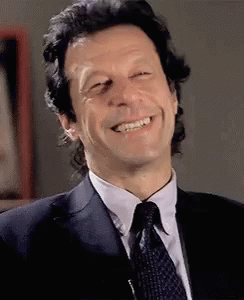 10. "The beard filter on Snapchat is the nearest you'll ever be to an actual beard" 
11. "Lekin tumharay bhai aur abbu ki toh itni achi daarhi hai"
'Yes, I know. This is my daily reality'
12. "Yaar tere jo do baal aye hue hain na ye bohut embarrassing hain, kaat de"
13. "Sir, apna driving license dikhaein" 
Can a beardless man not drive in peace in this country.
But here are some pearls of wisdom from Dexter:
---
Cover image via: sadaf samreen / Pinterest