Hi guys! We all love Nescafe Basement – let's just put it out there. The music is always fresh, there are students trying to catch their big break and big players who you can't help but listen to over and over. And well, who doesn't mind artists like Abdullah Qureshi finally getting some well-deserved recognition?
So of course we were PUMPED when team Nescafe Basement invited us to check out their super snazzy studios in Lahore.
Here we go ~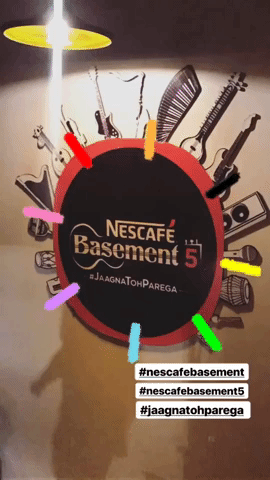 Oooooh instruments
Ahhhh more instruments – btw, this room is a whole instagram aesthetic 
*sneaks away for a selfie*
YO wuddup – this is where the MAGIC HAPPENS
Some very talented musicians have been in this very recording studio ~ just doing their thang ~ making music 
Btw, there's also unlimited supply of coffee for the artists . I mean, we would just hangggg there for the free coffee.
Feeling some kind of way being in the same room as this maestro Xulfi 
Making sure the music is FRESH af 
While we can't reveal further details about the bands performing etc, we got to see some of the live music action…
thanks to the very talented Nestlé team performing at the studio:
With the whole internet breaking a few weeks back with amateur singers sending in their auditions to recordings already underway, not sure about you guys but we're PUMPED, we're PSYCHED, we just can't wait.
For more updates, feel free to watch this space. We'll be getting you exclusive scoop left, right and centre. BUT who do you think will be part of season 5? What songs will they cover? Don't forget to share your predictions in the comments section below.
---
This post has been sponsored by Nestlé NESCAFÉ.