The past month has been quite eventful for the Sharif's, to say the least.
After being charged with corruption, Nawaz Sharif, Maryam Nawaz, and Captain Safdar were sentenced to 10,7 and 1-year prison terms respectively.
And just when we thought the craziness involving the clan was over…
Exactly ten days after being imprisoned in Adiala Jail, Nawaz Sharif is being shifted to the Pakistan Institute of Medical Sciences (PIMS) VIP Ward due to 'high sugar and urea levels.'
A senior Punjab police source confirms that Mian Nawaz Sharif is unwell.

— Ansar Abbasi (@AnsarAAbbasi) July 22, 2018
Nawaz's health allegedly deteriorated this past weekend due to intense heat, thus, was in need of an ECG test. The results showed that Nawaz was in need of hydrating through drips and subsequently was told he needed to be shifted to a medical ward.
The results showed that Nawaz is in danger of kidney failure and thus, is in critical condition.
Now, Nawaz's health issues have gotten him out of jail and into a hospital. However, Twitter has spoken and it seems as if people are not buying the story at hand.
Khuda apko Aqal Dey ( Ameen )

— Nobia Gillani (@NobiaGillani) July 22, 2018
He is perfectly alright but even he is not then let him die starving there. 22 cror awam is suffering and dieing every day because of there corruption. I would be glas to hear that he died starving for clean water, healthy food and basic medical facilities.

— Nourah Jameel (@im__girl) July 22, 2018
Like, at all.
Bull shit.
He has kleptomania.

— aamir (@aamirwah) July 23, 2018
Not what you want people saying about you two days before the general election.
In terms of the other family members, it seems that everyone else is rather healthy. In fact, Maryam even tweeted from prison,
But that's another story, lol.
Of course, if someone's health is in actual jeopardy, the public is no one to comment on said person's life and their need for immediate medical attention. Yet, when it comes to Nawaz and his history as a political leader and well, person, it's not completely out of left field for us to look at the situation with extra clear eyes and a critical mindset.
In other words, once a bullshitter, always a bullshitter, so it's best to be wary of what we hear.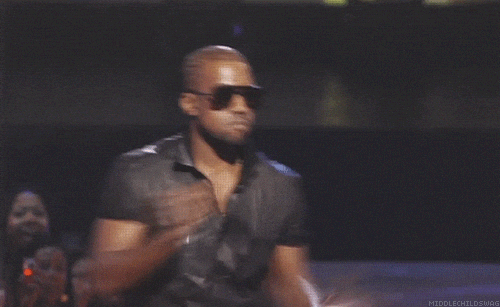 That being said, all we can say is that we hope the best for his health and we'll just have to see what unfolds in the next couple of days.
What do you think of the news? Do you think the move is real? Let us know what you think in the comments below! Love you.
---
Cover photo source: Zee News