My mum calls me careless and after losing my phone, just about a year ago, I do realize that I may be a little bit careless. But once I did lose it, I decided, for the sake of experience and just the fact that I was a little bit relieved at my phone not constantly buzzing, that I will not get a phone right away. So I thought I'll try to live without it which I actually did, quite successfully. I did the impossible in the age of connectivity. I was already living in hostel during those days so my week without a phone was something more than this provincial life.
1. I learned that time can be seen on devices other than my phone
I had nothing to look time on except for my laptop which I obviously could not carry around all the time looking then and now to check time. Then I realized, there's something else that humans use: A WRIST WATCH! And luckily, a friend a mine had gifted me one which I tossed away that time thinking nobody uses those aaj kal but then again, it saved my life.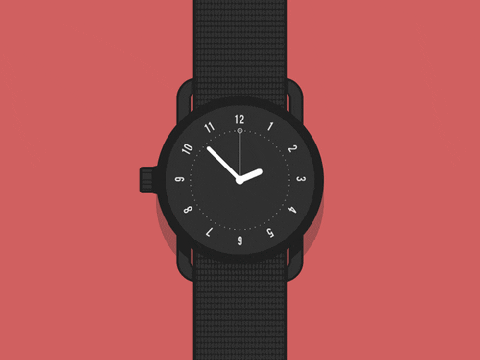 2. I learned innovative ways to set my morning alarm
That wrist watch did not have the feature of alarm so I had to work out this one on my own. I asked my friends to wake me up on a specific time and one of them suggested that I set alarms on my laptop. I didn't know you could do that too! I was overjoyed with this feature of laptop kay bhae waj jee wah, taraqi ker li science nay.
3. I learned how to survive without WhatsApp
I only had Facebook or email to contact people. No phone meant no WhatsApp or Instagram. So, I had to be online on Facebook most of the time to stay in touch. And in case I missed a message, I realized I had a simple yet very liberating excuse, "yaar, phone nahi hai."
4. I learned to enjoy moments (and my food) instead of photographing them
I had this annoying habit of taking pictures of every other thing. Even of my food. Since, I had no phone, I got rid of this habit. Even now that I have a phone I eat food right away without feeling the urge to Snap or Insta it.
5. I started living a sticky notes life
Since I was living at hostel, my friends started to leave me messages on sticky notes or letters at my door when I was not in my room. Whenever I returned, I was received with a bunch of letters. I felt so much joy seeing all the sticky yellow notes on my door and then a pile of letters from people, slid under my door, just telling me the most menial of things.
6. I started a snail mail correspondence
As I was getting letters, I started to respond to them with letters as well. This started a tradition of snail mail which everyone in my circle enjoyed and some of them have even kept up with it even after I've got a phone. 7. My sleep pattern was improved
I was sleeping at a proper time because there was no stupid scrolling through social media that kept me awake all night long.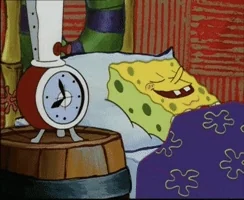 8. My life had more peace and quiet in it
As there was nothing buzzing or ringing around me all the damn time.
9. I found myself more happy without a phone
I was always being asked, 'tumhain masla tou nahi ho raha phone kay beghair?' to which I always responded that I am so happy without it that I want to live the rest of my life without it but unfortunately I can't.
10. I found more time to read
I started reading more books because *yes, you guessed it right* no phone. 11. I found it easier to avoid the negative people in my life
I always had a reason for not being at some event because I had no information about it. YASSSS NO PHONE!
12. I was more attentive when talking to my friends or family, face to face
13. I realized that it wasn't really that hard to disconnect
And that I'd actually like to do it again, every now and then.
But after a week, this fairy tale-istic life of mine had to end because I had to go back into the real world of grown ups with ringing and buzzing phone and blaring alarms. But that one week made me realize that we miss out so much in life because we always have our eyes on screens. There is always something interesting happening around you which we miss out because of our phones. And if I got a chance, I'd do it all again.
Did you ever get a chance to live without your phone? How it turned out for you? Tell us your stories in the comments.
---
Cover image via:viccozae / YouTube