We've all been there: you've made up your mind about checking out that new restaurant jinki instagram feed dekh ker hee apke muun mein paani aagaya tha. You've finished all the random ghar ke kaam and just as you're about to get ready, there's a deadly text, "yaar aaj thora mushkil lag raha hai". Somewhere in the background, a glass breaks just like your plans for the evening.
At times like these, the only way to save the day is to keep wearing your comfy pajamas, order some pizza and binge watch some shows. Things are even dandier if you have a free iFlix subscription for the whole year (Thank you kind folks at PTCL).
Here are a few shows you can count on when plans fail:
1. F.R.I.E.N.D.S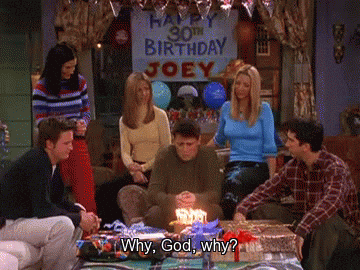 The iconic show just never, ever, ever, EVER gets old. Regardless of however many million bajillion times you've seen it, you'll still chuckle over Joey's inanities and Monica dancing with a turkey on her face. Perfect for binge-watching.
2. Udaari.
There are times when you're in the mood for a serious watch, one that can be done with a box full of tissues and some glaring introspection into society. A gem to come out of Pakistani soap industry, Udaari was controversial when it aired and if you had no patience to follow it episode by episode, iFlix it right away.
3. Dexter.
Remember the time when this rando girl wore the same lawn ka jora as you to the party and you wanted to stab her? Or how the guy behind you copied off your paper and got more marks than you and you chose your weapon of choice? Dexter is a dark show about a man who can't help but give in to his demons. Watch if you have a stomach for blood, gore, chunks of human flesh and a good sense of humor.
4. Brooklyn Nine Nine.
This show is just H I L A R I O U S. A wholesome glimpse into all that goes on at a police station, of course with a little bit of exaggeration. The jokes are genuine and storyline isn't one you can't follow while using your phone like you always do.
5. Mann Mayal.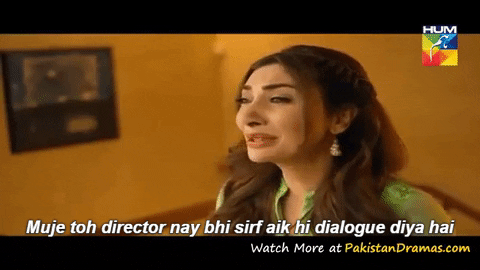 Apart from all the dialogues that revolve around one very obtuse orphan, there's a lot of *shipping* that needs to be done for Maya Ali and Hamza Ali Abbasi.
6. Side Effects
Just watch for the beautiful direction of how a girl's prescription results in MUSICAL hallucinations and they're so perfectly strewn into reality. Like an Alice in wonderland, except much MUCH better.
7. Riverdale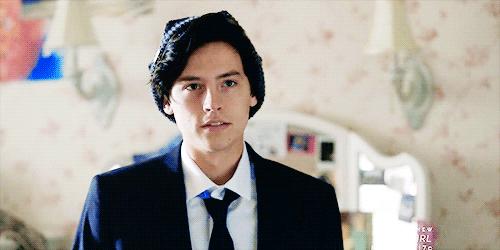 Based off Archie comics we all grew up with, this crime and high school drama revolves around a shady town, some very creepy people that would put our local politicians to shame and the mysterious death of a high school student. You know what you've got to do. It also stars one of the twins from Zac & Cody all grown up and looking quite handsome (in a dorky kind of way)
8.  Gotham.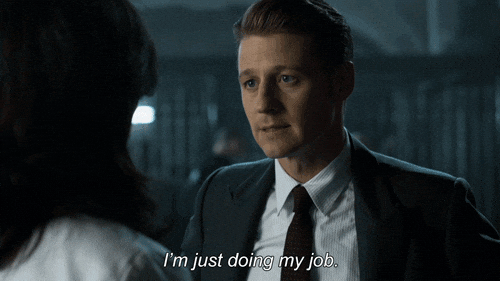 Don't get put off by the name if you aren't a comic books/films fan, there's more to the storyline than your superhero rhetoric. The drama series is all about corruption, dirty politics and a rookie detective with his sidekick trying to put them to task. A must-watch.
9. Lahasil
A story about redemption and personal struggles, the soap follows the story of a woman and her journey from Kathrine to Khadeeja while drawing important questions of piety and sexuality.
10. Bates Motel.
A show based on the prolific serial killer Norman Bates who kept his mother's stuffed dead body in his room and expressed himself in a rather violent way. It's sure to run shivers down your spine.
11. Dayar-e-Dil
A story about love, family and redemption amidst the beautiful landscapes of Hunza.
12. Fargo
A reality based crime drama set in the U.S. about serial murders. Lots of mystery and intrigue that all leads back to Fargo.
13. Night Of
The Night Of is short series that follows a murder case in New York City where Pakistani-American, Naz, played by Riz Khan finds himself accused of killing a woman after a one night stand. The thrilling series follows the police investigation, Naz's role as a minority and an examination of the criminal justice system.
14. West World
Directed by Jonathan Nolan, Westworld follows the story of a futuristic park for rich people that allows them to live out their fantasies of living in the Wild West and indulge in well pretty much anything without having worry about any retaliation. The park is looked after robots and without saying too much, some crazy shit goes down…(yes that's vague but I don't want to give away any spoilers).
15. Jutt and Bond
This one is for all you Fawad Khan lovers. The show is a comic rendition of James Bond, in which he comes to Pakistan and teams up with local hero, the famous Maula Jutt played by Ahmed Ali Butt. Produced by Shoaib Mansoor, this a gem that should leave you in fits of laughter.
16. Alpha Bravo Charlie
Can't go wrong with this classic and if you haven't already seen it, now is the time. The show follows the journey of three army cadets, whose lives take different turns as one goes off to fight in the Kargil War and in the process loses his legs, one goes off on a UN peacekeeping mission in Bosnia while the third faces a continuing struggle to find his place in the army away from his aristocratic background.
Are there any shows you'd like to add to the list? Drop suggestions in the comments section below.
---
This post is in partnership with PTCL.