Mufti Taqi Usmani just issued an economic fatwa
Ever since there has been a hike in the value of Dollar against our local Rupee, Pakistanis seem to be somewhat cynical about a positive outcome of the infamous 'tabdeeli' that was promised to our country. Obviously, people weren't too happy about the situation at hand.
Angry Pakistanis trolled the PM for offering nothing more than his good looks when the Dollar prices shot up
Friday special: US Dollar reaches all time high of Rs 150 (open market) in Pakistan. It's okay, guys. #GhabranaNahiHai kyunke Prime Minister handsome hai aur World Cup winner bhi. pic.twitter.com/dC58U6Ux6F

— Umar 🇵🇰 (@TheUmarHussain) May 17, 2019
This birthed a movement that was initiated by the President which called for a boycott of the US Dollar to support Pakistani Rupee in order to regain the lost value
Economic experts have reservations against the efficacy of this method but I guess to each their own.
Let's go hand in hand and devalue US Dollar 💵
For Pakistan 🇵🇰 For our Pride, For our Generations #BuyPakRs #boycottdollar pic.twitter.com/b0IAr1q84f

— sajid ali malik (@sajidalighazim5) May 21, 2019
Guys we really need to show unity and kill Dollar 💵 in Pakistan if we want our economy back on foot within months.
Buy Made in Pakistan 🇵🇰 ONLY as our President begged to do so ..@ArifAlvi 👇#MadeinPakistan #BoycottDollar

Please do your bit – Re-Tweet it to spread it pic.twitter.com/aAgAjcltb3

— Dil Hey Pakistani 🇵🇰🏴󠁧󠁢󠁳󠁣󠁴󠁿 (@AlliedPakistan) May 20, 2019
And then some went too far in their actions against the Dollar
Because… why not.
Plz say No to Dollar#BoycottDollar #SaveEcoNotEgo#economy #GameOfThronesFinale #Pakistan #imrankhan pic.twitter.com/fZtl7T49S7

— Abdul Quddoos (@oldrajians) May 19, 2019
So, amidst all the ruckus, Mufti Taqi Usmani, a former judge of the Federal Shariat Court, just gave a fatwa against hoarding dollars 
Keeping the tradition of stirring up vague  fatwas alive, Mufti Taqi Usmani took to Twitter and addressed his concerns on the matter and said that "purchasing dollars to hoard and earn profit by the increase is a grave sin and disloyalty to the country in the present economic situation." He further on added that it has been mentioned in a Hadith that whoever gets involved in hoarding will be cursed by Allah.
Purchasing dollars to hoard and earn profit by the increase in its price is a grave sin and disloyalty to the country in the present economic situation. According to some narrations of a Hadith those involved in hoarding are cursed by Allah Taala.

— Muhammad Taqi Usmani (@muftitaqiusmani) May 20, 2019
Could that really be true?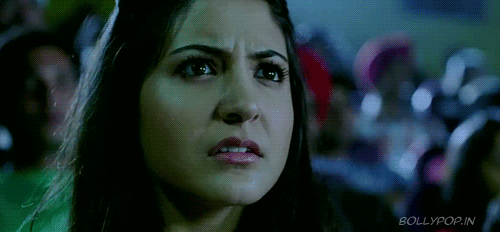 People seemed to be pretty convinced
And the great man finally spoke! Allah bless you. Please also make dua for me.

— Murad A (@Murad2008) May 20, 2019
Or were they just being sarcastic? 🤔
thanks mufti sahib for such valuable and comprehensive analysis

— Shahzd Rasool (@ShehxadRasool) May 21, 2019
I'm not too sure, tbh
Very beneficial information never thought of such thing…. thanks a lot

— Mohammed Abdul Mujee (@mujeebkhan9426) May 21, 2019
Quite a few thanked him for guiding them to the right path
Jazak Allah for guiding us to the right path.

— Shahrukh Aftab (@kadwani) May 20, 2019
Some directed their concerns towards the incompetence of the government to tackle the issue
YOUR words carry weight…But govt needs to be seen doing SOMETHING to counter this economic terrorism.. Take Nation in confidences after collecting evidences and ACT decisivly

— شاھد عباسی (@Shahid80550453) May 20, 2019
Others were confused and they raised questions on the given fatwa
How is it disloyalty to transform your wealth into something whose value wont erode in seconds? That too when govt on purpose is devaluing it as per stipulations by IMF?

— Ahsan Shafiq (@Ahsan_Shafiq) May 21, 2019
And those who let the dollar increase in open market you dont have anything to say about them?

— Kashif Khan (@mkk_sa999) May 20, 2019
But then people started discussing how paper money is a form of debt on which interest (sood) is charged, therefore it's haram
Paper money is a form of debt on which interest / sood is also charged and thus Haram in Islam ; only gold and silver coins (dinar / dirham) are legal in Islam because these have intrinsic value. Sood / Usury is haram and declaration of war against God according to Islam

— bilqe nora (@bilnor56) May 21, 2019
Which was followed by a detailed explanation on the matter by self-styled economic experts
2/ Beginning of last century notes were exchangeable with Gold and Silver on demand. Basically receipts of gold and silver were exchanged instead of gold and silver coins.

— aa (@aamanatullah) May 21, 2019
4/ Yahya related to me from Malik that he had heard that receipts were given to people in the time of Marwan ibn al-Hakam for the produce of the market at al-Jar. People bought and sold the receipts among themselves before they took delivery of the goods.

— aa (@aamanatullah) May 21, 2019
6/ What is that?" He said, "These receipts which people buy and sell before they take delivery of the goods." Marwan therefore sent a guard to follow them and to take them from people's hands and return them to their owners.

— aa (@aamanatullah) May 21, 2019
8/ Bretton Woods Agreement ended this exchange. The Bretton Woods system was drawn up and fixed the dollar to gold at the existing parity of US$35 per ounce https://t.co/LXlOJA8xdY

— aa (@aamanatullah) May 21, 2019
Khair, I'm not too sure about the given analysis but we should steer clear of any confusions when it comes to faith. Peace!
---
Cover image via:  wikimedia.org