While everyone was worried about global cyber terrorism, Mustafa Kamal's rally and China's master-plan for Pakistan, this happened. Just when you thought Mubasher Lucman's foray into music was just a one time thing, he's back at it again and we have just…so many thoughts.
Its been roughly two years since Mubasher Lucman released a cover of Lee Hazelwood and Nancy Sinatra's Summer Wine as a duet with  Aima Baig.
To the point that he even claimed he's a better singer than Momina Mustehsan.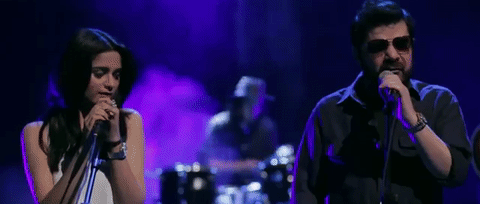 In case you need a refresher:
Much like last time, the much renowned Tv anchor/businessman/film producer isn't doing this for himself and as part of a charity initiative by Shaukat Khanum with the tagline "Save a life".
And this cover is well, interesting, to say the least.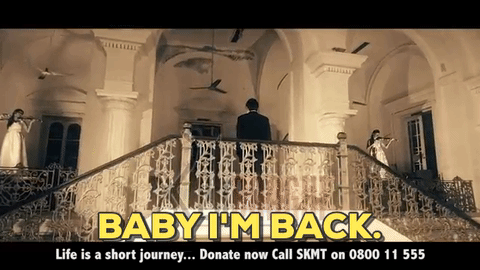 With a Bee Gees cover of "First of may", Mubashir is all set to take on *cough*  Pakistan Idol *cough* 
And it's really super dramatic.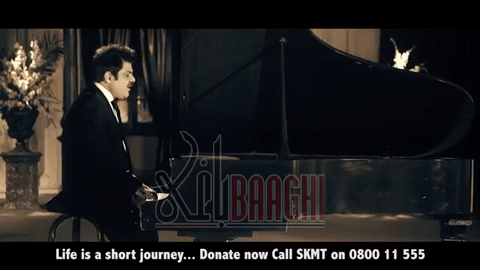 While also a duet, this number doesn't feature Aima Baig. But, the selfless host has given another new and upcoming talent, the lovely Zara Haider, a chance to shine. Not only is he saving lives, Mubasher Lucman is also nurturing raw untapped potential in the world of entertainment.
His followers are singing praises of him on Facebook, all THREE of them:
Then one had the courage to FINALLY ask it:
Watch the full video here:
What do you guys think? A YAY or a NAY? Let us know in the comments section below.
---
Cover Image via pakium.pk