A little birdie told us that talk show host Mubashir Lucman has made some very "interesting" remarks on Momina Mustehsan and her lack of *cough* vocal prowess *cough*
In the promising list that started off with Sahir Lodhi, who I will officially refrain from giving any more attention; Mr. Lucman went on to include Abrar-ul-Haq which is just…so not cool.
But then, he included Momina Mustehsan in the list and it's obviously common knowledge that we're a teensy weensy bit of MominaBaaz tou hamein yeh baat zyada pasand nehi aayi.
Here's the video snippet of his show full of such remarks:
We think this is really funny because we still remember his own flashy singing career with his cover of 1966 classic, "Summer Wine"
"Strawberries…cherries and an angel's kiss in spring."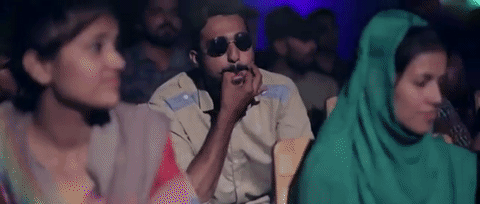 This, btw, he didn't include as part of his "bad singers" list.
Have to admit wearing shades indoors is serious GOALS.
The song was a part of Shaukat Khanum's "sing a song, save a life" fundraising campaign and in no means do we doubt the pure intentions behind it but…alas.
To those of you who haven't heard the ethereal singer that Mr. Lucman is, Lo and behold:
And for your ease of reference, here's the song that made Momina Mustehsan famous and us, MominaBaaz:
Chalein maan leea that you don't think Momina Mustehsan is ALL THAT magar pehle Mubashir sahab yeh tou batayein ke unka next single kub release ho raha hay? In the meanwhile, here's another cover song from the archives. Enjoy.
Who do you guys think is a better singer?