So we went to the premiere for "Motorcycle Girl', last night, and by the time it was over, we were all a little emotional and tearing up. The entire story was heartfelt and extremely empowering.
So the basic plot lines that we got from the initial trailer were that Zenith, played by Sohai, is just a regular girl, like all of us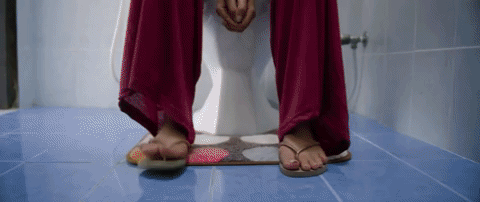 She is seeing someone on a date, apparently not someone she has seen many times before. She is someone who is faced by the age-old trouble of getting to and from work without having a dedicated mode of transport for herself and she decides to learn the only mode of transport available at home: a motorcycle. Not to prove a point to anyone, but just for her own convenience, because she can't afford to be travelling by rickshaw every single day and the driver from the office van harasses the women sitting in the front seat. The story then takes on the hardships and objections that she faces because she's a woman who rides a motorcycle.
Once she is capable enough, she wants to fulfill her late father's biggest dream: to travel to Khunjerab Pass on a motorcycle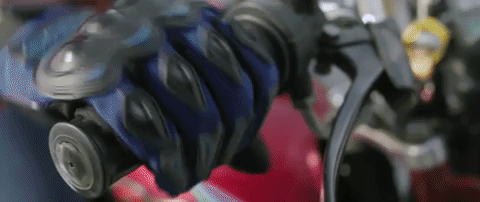 And so she sets on her journey to make her father's dream come alive. The journey of Zenith's that we follow is not just the one on the road, we follow her emotional ups and downs, her coming of age, and her story throughout Pakistan.
We're not going to give you any spoilers but there are a lot of reasons why you must go watch the film
a) You will leave the cinema feeling a wave of empowerment, whether you are a woman or a man. You WILL want to do something for yourself. Not for those around you, not to prove a point, not to tell the world that you can do something, but just for your own sake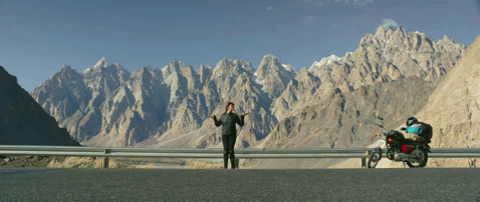 b) You will have a whole new level of respect for all the parents who let their children reach out for their own dreams and have the courage to stand in the face of the world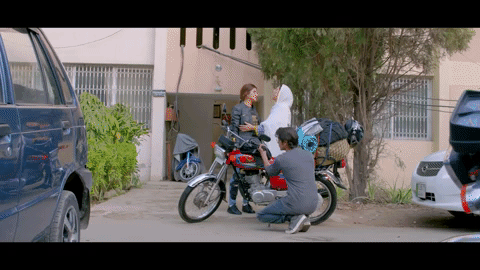 c) You're gonna fall in love with Pakistan all over again, given the insanely beautiful cinematography in the film and the way that they have capture Pakistan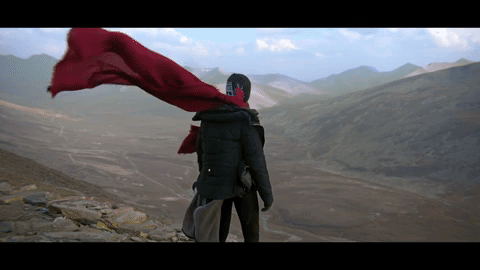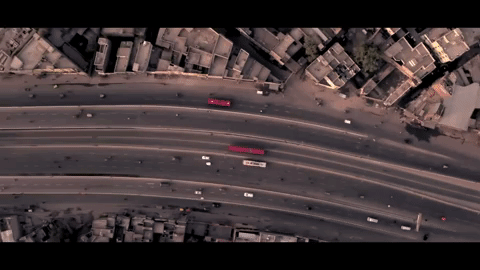 d) You will never believe that any single one of your dreams is too small or unachievable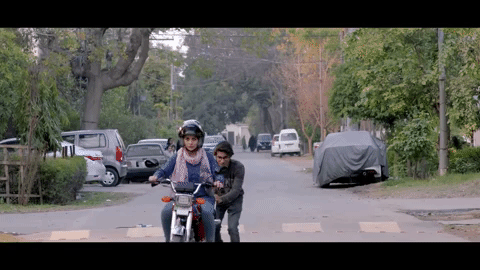 e) Every father, brother, mother, son and daughter should go watch this film because, well hear it from Gohar Rasheed, himself
We absolutely LOVED how supportive Zenith's brother, Sultan, was of her dreams and helped her achieve all of them. And we met the real-life Sultan AND HE WAS JUST AS SWEET.
f) This film teaches us how to just treat human beings like people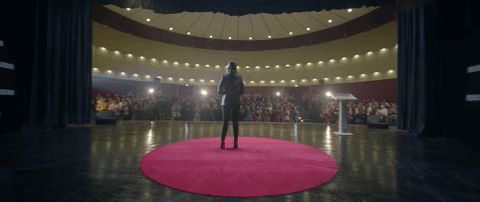 How to treat women, men, sons, daughters, mothers, fathers, all on an equal level of humanity. No feminism, no menimism, no one's better than anyone else, but it was just that everyone was on the same level. There was a dialogue in the film that says "hum itni choti qaum nahi hain ke aurat ko apna ghuroor na bana sakein" which basically means that we're not that bad a nation that we can't make our women our pride.
We also couldn't help but notice how brilliantly Sohai pulled off the Zenith's character and brought it to life We also strongly feel like she has not had a chance to fulfill her potential as an actor, up till now. Because she was aaaabsolutely brilliant in the film
We got a chance to speak to the woman whose life the film is based on, herself: Zenith Irfan
We love you, too, zenith!
Adnan Sarwar, while speaking to MangoBaaz told us why he chose to make this film in particular
He said, he is a very big proponent of the equality of genders, but as soon as he saw the story, he knew that this was a story which is right for the current times. We're done with times when we keep our women bound at home in fear of their fathers or brothers ostracizing them. We're past that stage altogether. And just, thank you for making this film, Adnan!
Anyway, GO WATCH THE FILM AND SUPPORT PAKISTANI CINEMA.