While people were wondering whether Daniyal Zafar and Momina Mustehsan are more than just friends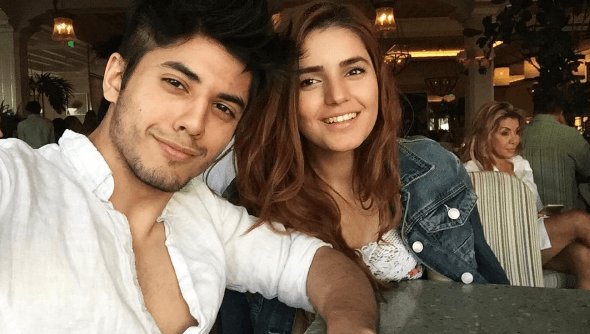 Momina Mustehsan hushed everyone up
I'm not engaged to anyone, guys. Relax!

— Momina Mustehsan (@MominaMustehsan) September 15, 2016
That still didn't clear the confusion for most people, as they kept on wondering what was really up. Little did people know, everyone was looking in the wrong direction all along.
Who she's allegedly engaged with is definitely not Daniyal Zafar.
It's Ali Naqvi, a banker in Los Angeles, USA.
Just look at these pictures as they adorably look at each other.
And they obviously look very, very happy together
Just wondering if Meesha Shafi will sing 'Aaya Laariye' at Momina's mehndi.
They are a cute AF couple and we wish them both all the happiness in the world.