Mohsin Abbas Haider  became an overnight sensation after his legendary Coke Studio debut "Uddi Ja". The multi-talented Faisalabadi RJ, actor and singer proved his mettle not only with his melodious voice but by also penning down one of the most beautiful and profound sufi-infused lyrics to the Punjabi song. MangoBaaz met up with the Coke Studio debutante to get a one-on-one with the singer who said he was surprised by the overwhelming response garnered by the track. Here are a few notable highlights:
Uddi Ja was conceived after what Mohsin describes as an "outer body experience"
The song was penned down four years ago, while he lived alone in Karachi. It perfectly encapsulates his spiritual yet struggling era of bachelorhood.
The song was recorded and composed over multiple cellphone voice-notes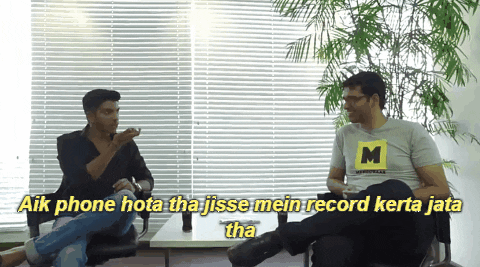 Mohsin joked about how he didn't even worry about being mugged in the Karachi streets as he walked around by himself, night and day, trying to come up with the right notes, lyrics and melody.
He isn't very big on socializing
Mohsin loves being by himself, enjoys his own company, loves solitude and his ultimate relaxing "me time" includes the hours he spends indoors, at home, doing absolutely nothing (we most definitely approve).
Mohsin's mooch got more popularity than his song
An 'accidental' style choice to embrace the manly "hunk" look that's currently in fashion, Mohsin Abbas was surprised by the audiences' response. "Some people even tweeted their mustache photos to me", he says.
Coke studio allowed Mohsin to portray his true personality
Unlike his comical roles in the past, Mohsin is actually a quiet person with mounds of spirituality, something that hasn't been revealed to the world until Uddi Ja. He said his 11 years worth of experience was rendered 'fake' by this one song.
Mohsin says he was always quite mature for his age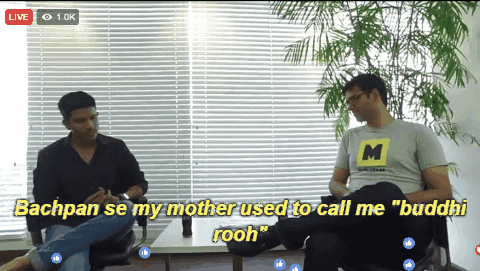 "Ye bacha thori paida hua hay hamare ghar, ye baba hay", he added jokingly.
"Yaar jo aakhey bheys wata ke" was his favorite of all the lyrics.
He explained that Ishq is the highest form of alleviation, there are no whys, no ifs no buts, only complete and utter submission.
He says that the song took a life of its own and he probably wouldn't be able to come up with something like this again.
He experienced actual butterflies when his song went live. This song is something else. But he's grateful to all the love and support. Uddi Ja was not an overnight effort. He ended with thanking the audiences and said he was afraid he wouldn't possibly be able to reproduce such a masterpiece.
Also, we might have managed to convert him into one of the MangoBaaz. *wink wink*
Watch the full Live Session here:
How many times have you listened to Mohsin's amazing Coke Studio song?