Men receive a lot of hate for being creepy and wanting to "frandship" you on social media. I'm not saying that it doesn't happen. But men aren't the only ones in this game, women are here to represent as well. Granted that it's mostly men that do this sort of stuff, but looks like women are in no mood to stay behind.
So I went ahead and asked my friends about the types of creepy messages in their "others" section of their inbox.
Girls complaining about creepy guys in the "others" section in their inboxes. What about guys? Anyone got something like that? Let me know in the comments!
RT 🔑

— Owais Bin Asad (@doodh_jalebi) May 27, 2018
And from the responses I've received, I was NOT disappointed. So how about we go through all of those creepy messages.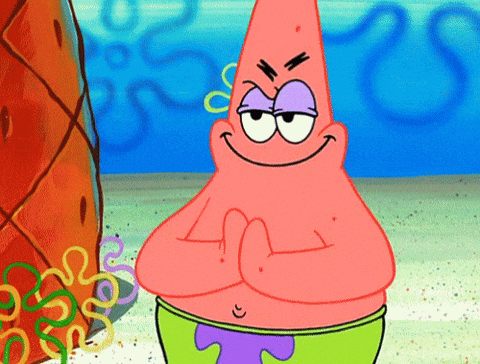 1. This basic umeedwar
Umm…no.
2. This ponderer
Uh…okay? I mean we all know that the best way to start a conversation with a stranger is "?", right? And then just act like "nothing :p".
3. Then there's this self-proclaimed annoyance
Amongst all the creepy people, these are the worst subtype. Constantly annoying the hell out of you with messages that you can't even relate to BECAUSE YOU DON'T EVEN KNOW THEM.
4. This apparent secret admirer
Sahi hai behen…matlab hum aap ki jaan baki sab bhai jan?
5. This makhan factory
Matlab…yar thori tou aur koshish karo.
6. This pApA kI pwIncEsSzz
I wish someone would also call me "sexh". We all want to look "sexh". Who doesn't wanna be called "sexh"? Aur BHAIYA??? Yar kia chahti ho tum? But it doesn't end here.
7. PwincEzz kaafi fiesty hai
She was kind enough to offer an alternative. Badtameezi aap karain aur get lost humain? Theek.
8. Then there's this one that thinks you're an encyclopedia
Umm….uh…behen WTF? That's one way of breaking the ice.
9. Phir this straightforward one…
10. …who's a little delusional
As much as some people would appreciate her straightforwardness, yeah…imagine if this was reversed. Also, really – Shawn Mendes?
11. Finally, there's this behen
Han bhai? Why are you not answering her, huh? Bhai? Bhai?
These were a few instances when women flipped the tables and became the frandshippers. It's always fun to read such messages but that doesn't mean you should start doing the same and message strangers like a stalker or something. But guys, good sakhti, true sakht launday man. And hey, if you have such messages in your inbox already, share them with us and we can all have a good laugh.
---
Cover image via Samsung/Facebook