News broke earlier today that Priyanka Chopra will be starring opposite Chris Pratt in a movie called 'Cowboy Ninja Viking' (that titles deserves its own piece, but going back to the topic at hand). Meera Jee got a bit triggered by the news.
.@priyankachopra will star opposite #ChrisPratt in the Universal studios' project titled #CowboyNinjaViking. To be directed by #GameOfThrones fame Michelle MacLaren. pic.twitter.com/IaY6yS2tWQ

— Filmfare (@filmfare) July 31, 2018
She had her own interesting take on it….
I m better actress then #PriyankaChopra #universalstudios #Hollywood please consider me. https://t.co/z8MmHYtolZ

— Meera (@TheMeeraJee) July 31, 2018
Yes you DID read that right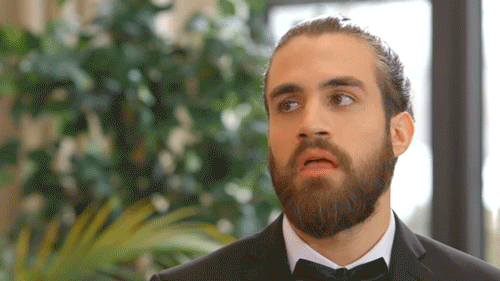 Oh, she strikes again! 
People had mixed reactions 
Meera Ji English ka problem hoga Thora but dubbing me krlengy

— DuShi 💞 (@khankakarzai) July 31, 2018
I'm still a little shook that someone said this 
Anytime even better than meryl steep…..

— kamran zaffar (@kam_zaffar) July 31, 2018
She was thanked, but for the wrong reasons
😂 hilarious… thanks for making my day and no thanks.

— Raja (@raja23bcn) July 31, 2018
Bro, same. 
Rabba menu chuk ly 🤣🤣🤣🤣

— M.Naeem Asghar (@Rana__Naeem) July 31, 2018
To be fair, I couldn't agree more with this 
The type of confidence I need in my life 💁🏻‍♀️

— Hyna (@pinkflamee) July 31, 2018
This response is definitely a winner 
No doubt on her (such) confidence.

Dear Hollywood, please take her once even if you need to make a false commitment …. please. And please keep her passport in custody. Don't give her back. Please

— Adil Jamil (@jamiladil6676) July 31, 2018
This tweet made people doubt if this her real account
It's too hilarious to be original account. She does her own parody account 😆

— Dr Kazmi (@DrMurtazaKazmi) July 31, 2018
This is not real account…

— Umar (@UBK86) July 31, 2018
Also, the theme of death was pretty evident after reading this tweet. Ya'll need to calm down 
Kill me please 😂😂

— Hina Ameer (@HinaAmeer1) July 31, 2018
The Grammar Police were on duty 
Its "than" not "then". And what kind of a stupid msg was that? Im a better actress so consider me !! Childish!

— Jawad Khan (@ImJawadKhan) July 31, 2018
But there were some voices of support 
she is just speaking her heart out , no doubt she is a good actor. At least her tweet is not full of "hate and humiliation" for another human like ur's . Plus language or grammer mistakes cant define her acting skills .

— Bae (@SnowykhaliqSnow) July 31, 2018
Oh well, what do you think of Meera's tweet? Does she deserve a shot in Hollywood :))