Remember how David Guetta and our homeboy, Enrique Iglesias received a whole lotta shit for their performance in Saudi Arabia's first ever musical concert?
Music superstars Enrique Iglesias and Jason Derulo rev up spirits of fans at #FormulaE Venue in #Riyadh pic.twitter.com/smV6HSEFHO

— CIC Saudi Arabia (@CICSaudi) December 14, 2018
Well, it's still happening and it's not any better than the last time! I mean, we already know that Enrique Iglesias and David Guetta received some massive flake for their inclusion in the musical event.
Disgusting that @davidguetta is not only performing in #Saudi, but playing songs praising the king – while leading human rights defenders are in prison, and we have reports that the women human rights defenders have been subjected to #torture. #Shame https://t.co/aTwKnH4hzu

— Maryam Alkhawaja (@MARYAMALKHAWAJA) December 16, 2018
Well, guess who got thrown under the global hate bus this time: Mariah Carey!
.@MariahCarey live in Saudi Arabia 2019 a thread pic.twitter.com/ZUwcm4KR0I

— Me.I.Am.CAIRO (@acairoefourth) January 31, 2019
It is important to highlight the fact that these back-to-back concerts are a part of the Saudi Entertainment Authority plans to bring about a revolution in the kingdom and to turn it into an entertainment hub.
The concerts have been well received by the residents of the Saudi region.
Needless to say, these concerts have been a turning point in the history of Saudi Arabia. Music being played out in the conservative grounds of Saudi Arabia along with a co-ed event: A big milestone for Crown Prince Mohammad Bin Salman's National Transformation program, I'd say.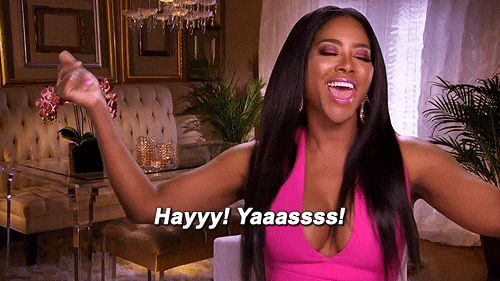 Okay so, coming back to the point. With everything that's going on in Saudi Arabia, it's kinda great to see that the folks there are kind of welcoming this change and have been loving the events thus far.
@tiesto and @mariahcarey performed in Saudi for the first time!! Watch the amazing performances from my channel below! https://t.co/BF3Rw6X5X2

— Nada Al Nahdi (@Nadaalnahdi92) February 1, 2019
Mariah Carey being a part of the concert was a huge leap for Saudi Arabia and, it resonated pretty darn well with the onlookers, too. She was the first ever female international artist to perform in Saudi Arabia which, needless to say, is a huge deal!
Mariah Carey and DJ Tiesto Concert🎤🎧🎫 Saudi Saudi International ⛳️🏌🏼‍♂️🏆Golf Championship Entertainment #MariahCarey #DJTiesto #KAECevent #SaudiIntlGolf #MariahCareyinSaudi pic.twitter.com/YqOvc7K6OX

— balloi25 (@balloi25) February 1, 2019
Everyone was pretty stoked about the performance. In an attempt to woo the audiences, Carey whipped out the classics and the crowd wasn't disappointed. The songbird's performance made the crowd, as well as Saudi Twitter, go up in flames of excitement.
Even with a smashing performance like that, Carey has managed to stir some shit up on the internet.
Way before Carey's performance was even confirmed, the Twitter world had been going crazy about the news. Women from Saudi Arabia and from other global regions, came forward to express their dissatisfaction with this arrangement.
People are complaining about Carey's involvement with a national administration which has questionable motives. Women in the Saudi gulf have been calling out Mariah Carey for her defiance to the human rights pleas the women have been making for some time now.
Hi @MariahCarey

Remember, thanks to my sister @LoujainHathloul, you r able to perform in Saudi Arabia.

I wish she can attend your concert. But she's locked behind bars because she tried to improve women's condition.

Don' forget to thank her on stagehttps://t.co/0Pf7bfz3yB

— علياء الهذلولAlia al-Hathloul (@alia_ww) January 25, 2019
Given the fact that women in the Saudi region had to fight a long hard battle just to be allowed to drive, their discontent over the entire event is pretty understandable. The last thing, I believe, that the women wanted to see, was an influential women, with a voice, comply with the demands of Saudi men.
People are angered by the fact that the Saudi government is trying to "artwash" their oppression against women and are calling out Carey for being a part of this.
"That Hero Lies In You": Saudi Feminist Leader Reportedly Tortured In Saudi Arabia While Saudis Enjoy Mariah Carey Concert https://t.co/Jd42ssSin6

— Jude🇺🇸I STAND WITH TRUMP🇺🇸❤️🇺🇸 (@yojudenz) February 2, 2019
She's even being criticized for not knowing which side of history to stand on 
it's a tragic commentary on that industry when artists & musicians do not know what is the right thing to do.

— Qamar-ul Huda (@qbhuda) January 30, 2019
Apart from all of this, many people have complained about the moral and religious notions which have been defied in the last concert, in which Mariah Carey strutted about in all her glory; something Saudi Conservatives are not really accustomed to seeing.
On the bright side, the concert seems so banging!
Mariah Carey Love takes time from Concert live in Saudi Arabia 😭❤️ @MariahCarey pic.twitter.com/6Pt3tcbYQM

— ★ (@Abd9m) February 1, 2019
You can watch the video here:
What did you think about the concert? What's your take on Carey's controversy? Let us know what you think about the concert and the controversy in the comments below.
---