Okay Saudi, we see you.
Let's face it, Saudi has not been in anyone's good books lately. Well, except his.
Not Putin that observation here nor there (see what I did there?)
ANYWAY, despite the absolute controversy that has surrounded the gulf area, it seems that one of the most insane music fests in the history of Saudi just took place and honestly, it looked sick.
Music superstars Enrique Iglesias and Jason Derulo rev up spirits of fans at #FormulaE Venue in #Riyadh pic.twitter.com/smV6HSEFHO

— CIC Saudi Arabia (@CICSaudi) December 14, 2018
Like damn.
Accompanying the Formula E race in Riyadh, western entertainment was provided as basically the biggest three-day music festival the area has ever seen. In fact, really the ONLY major music festival that the people of Riyadh have seen in their own territory.
As part of Crown Prince Mohammad Bin Salman's National Transformation program, Riyadh has been trying to get in touch with their 'youth,' so they thought why not throw a massive rager. Oh and mind you, this was the first co-ed concert which is a HUGE deal for a place like Riyadh. HUGE.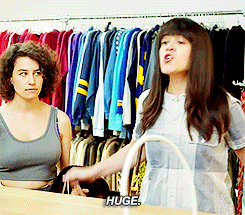 Not really sure if throwing an insane party was the BEST thing to do for kids who have potentially always been completely sheltered from this most of their lives but they SHOT THEIR SHOT.
And clearly, it was right on target.
Welcome to Saudi Arabia pic.twitter.com/o0B7Aemsf3

— Murtaza Ali Shah (@MurtazaViews) December 18, 2018
Here's Enrique Iglesias and the crowd at Saudi Arabia's #AdDiriyahEPrix. #فورمولا_إي_الدرعية pic.twitter.com/qvtfcYlFgL

— About Her (@AboutHerOFCL) December 13, 2018
Images and videos of the concert have been going absolutely viral since the performances by world-renowned DJ's and artists took the stage.
Scenes of the first concert in Saudi Arabia

Saudi Arabia Finally Hosts Its First-Ever Concert By A Female PerformerThe highly-conservative country just allowed a female singer to perform at a public concert for the first time ever and we couldn't be more thrilled.

Gepostet von Pakistan Trend News am Dienstag, 18. Dezember 2018
Everyone from Enrique Iglesias to Black Eyed Peas to One Republic strut their stuff on centre stage.
However, slowly, things started getting a little heavy as things took a turn.
David Guetta is now apparently under a ton of scrutiny for playing a remix of a King Salman song.
Locals are upset that an international DJ was flown in to praise the King whereas the reality of the Gulf is very different than the liberal and open culture they were trying to force into one night.
Disgusting that @davidguetta is not only performing in #Saudi, but playing songs praising the king – while leading human rights defenders are in prison, and we have reports that the women human rights defenders have been subjected to #torture. #Shame https://t.co/aTwKnH4hzu

— Maryam Alkhawaja (@MARYAMALKHAWAJA) December 16, 2018
This is insane. I never thought David Guetta would play in Riyadh. It's hard to overstate the pace of social change in Saudi Arabia. https://t.co/Q8URP1BjdV

— Margherita Stancati (@margheritamvs) December 16, 2018
Discrepancies have also been erupting on social media in regards to actual footage of the concert.
Videos of Enrique Iglesias hugging a fan who had allegedly rushed on to the stage have been going viral. However, that information was corrected when it was revealed that the footage was from a concert from 2016 in Baku, Azerbaijan.
stop lying this is the original videohttps://t.co/frLaAD0NA1

— رجاء DREAMER (@RM_Dreamer) December 15, 2018
Published on July 5, 2016https://t.co/EdZ3ZiNM0w

— Dr. Ahmad Gomaa (@Dr_Ahmad_Gomaa) December 15, 2018
This is not Saudia.
Its Baku Azerbaijaan. Here is the link https://t.co/oEiSbYmcpH

— Saim (@LoveSaim2) December 18, 2018
Apart from this, according to local reports in Riyadh, many conservatives have been very upset in regards to the concert, as it does not follow along with the traditional culture residents have been used to all these years.
But apart from the questionable propaganda conspiracies, it was pretty obvious that everyone in that venue was pumped to be there.
What a night in Riyadh! #Formula_E #David_guetta pic.twitter.com/M253JvZ5Qt

— RoshdiT (@RoshdiT) December 16, 2018
The #Riyadh crowd have absolutely loved @enriqueiglesias' set tonight at the first night of concerts for the #AdDiriyahEPrix this weekend #SaudiArabia (@FIAFormulaE) pic.twitter.com/TV9GKwk8jW

— Saheel Culture (@Saheel_Culture) December 13, 2018
"Beautiful Riyadh" – @RyanTedder #AdDiriyahEprix #Formula_E #OneRepublic #الفورملا_إي_بالدرعية pic.twitter.com/HjKxGKIupp

— • (@Malakness) December 16, 2018
Have you seen the videos? Any of the images? Let us know what you think in the comments below! Love you.
---
Cover photo source:  The National/AlAraby