UGH SO CUTE.
Malala has pretty much tried to keep off the radar ever since she started her studies at Oxford.
Well, except for her insanely impressive work in trying to make the world a better place.
Same.
UNTIL NOW!
Malala appeared in a video on her friend's YouTube channel and played 'Never Have I Ever and it was basically the sweetest thing alive.
For those of you who may not know, 'Never Have I Ever,' is a game in which participants go around answering questions and specific scenarios. They can either answer, 'I have' or 'I have not,' with no explanations necessary.
The game can get a bit scandalous but Malala literally made it the most adorable thing ever. Also, low-key Malala has a bit of an English accent and she wears it WELL.
But anywho, she answered all of the questions and friends, most of her answers were unexpected and AMAZING.
Everything from eating food off the floor,
Sneaking out of the HOUSEEEEEE,
DIDN'T EXPECT THAT BUT LOVE IT ANYWAY.
Lmao, one question came up about 're-gifting gifts' and Malala called it 'recycling.' Suffice to say, every Desi Ammi around the world shed a tear out of pride.
AND YO MALALA DINED AND DASHED.
Okay like, it was an accident and they immediately went back to pay the bill but like lmaaaaaoooo, she is giving us LIFE.
The whole game went on to reveal hilarious little slices of Malala's life and it was so nice to be reminded of the fact that though she may be an activist, global icon and all-around badass, she is also just like the rest of us. Or just like any other 20 something year old in the world just trying to have some fun.
Love it. Love her. Love all of you.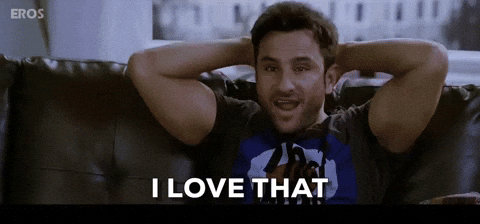 Watch the whole video here.
What did you think of the game? Have you ever played? Let us know what you think in the comments below.
---
Cover photo source: Miss Varz Via YouTube</span