Abdul Sattar Edhi was a global-reaching philanthropist who built a nationwide network of humanitarian centers and made it his life's mission to help those in need.
Edhi Saab may have left this world, but his legacy continues to inspire and motivate people all over the world to do better and be better.
Daniel Swan – a street artist and budding social worker, has recently created a mural of Abdul Sattar Edhi in the center of London's Trafalgar's Square.
Swan was deeply moved by Edhi's dedication to humanitarianism and dedicated a chalk mural in his honor.
"Through all of my experiences, I have found that all true riches are within".
Daniel Swan explains on his website, Problems of Perception that he used to work for one of the biggest corporations in the world until he realized that he wasn't contributing anything to help humanity. After moving to the United States for work, he was shocked to see the massive amount of poverty. He would spend his weekends trying to help the homeless and that transformed his life completely.
Swan is currently raising money for his foundation, Problems of Perception – which aims to build hostels and homeless shelters throughout the UK.
It's refreshing to see that people all over the world were inspired by Edhi and that his legacy will undoubtedly live on forever.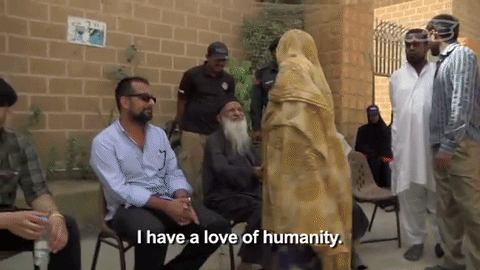 What did you think about his mural?
---