I believe we're all familiar with Sanam Baloch. 
Sanam Baloch is not only a phenomenal actress and TV host, she's also drop-dead gorgeous. However, time and again, she's proven to be more than just her good looks. She is, undoubtedly, a treasure trove when it comes to talent.
Her commitment to her on-screen roles is evident through how convincingly each role is played. 
Khair, ab scene yeh hai, ke Pakistanis tend to forget that actresses aren't the women they play on-screen. Which is why they lash out when they see these actresses in different avatars in different settings.
Recently, a picture of Sanam Baloch looking absolutely stunning started circulating. Here's the image:
Now, when you look at this picture, most people would notice how Sanam looks stunning.
I mean, she's glowing, she's in fantastic shape and she just gives off a very wholesome vibe. But did our fellow Pakistanis think so?
NOPE.
Instead, our awaam descended upon Sanam for this supposed act of "besharmi." They began by targeting the fact that Sanam does Ramadan shows and should, therefore, dress decently.
Meanwhile, I'm over here trying to figure out the connection between Ramadan shows and dressing up when chilling casually like: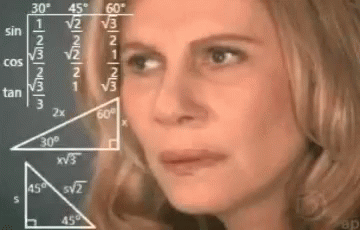 Other people, unfortunately, started calling her names.
Some even dragged poor Mahira into this. 
Seriously, guys. What do you have against Pakistani women?
Others expressed their disappointment in differing ways.
However, FORTUNATELY, there were people who stood up for her as well. 
It's 2018, but we still berate our women, just because they don't meet the ridiculous standards we've set for them. Quite unfortunate, really. For what it's worth, Sanam looked fantastic. Besides, she's probably too busy being awesome to focus on the negativity anyway. You do you, Sanam.
What do you guys think about this? Let us know in the comments.
---
Cover image via All Pakistan Drama Page
For more content like this, follow Wajood on Facebook.