Think good food
Is your tummy grumbling yet?
Foooooooooood
And MORE FOOD
Haye, bhook lag rehi hai…
Literally just all the yummy goodies from Lahore that you didn't even know about…
The Hungerist by MangoBaaz is bringing you handpicked vendors from Lahore, covering local businesses and restauranteurs. Aakhir what else do Lahoris like more than gooooooood food?
(Ahem, no need to even read the rest of the article. Buy your ticket NOW :D)
Musical performances by your favorites like SomeWhatSuper and 'Sibbi Boy' Abid Brohi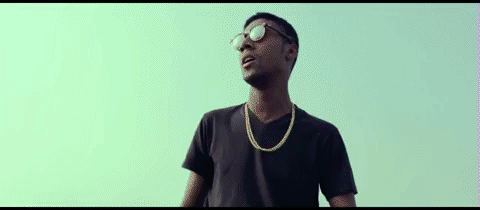 MangoBaaz hosted events like
Open Mic for stand-up comedians and slam poets
Short film festival with cash prizes…
A chance to interact with inspirational personalities from tech, fashion, music and even Inzi bhai?
Basically, anything and everything you could think of and MORE. ALL AT THE SAME PLACE.
Excited?
We're talking about The MIX, the hottest Tech Festival in Pakistan.
You can be a budding entrepreneur or an avid gamer, a new mother or a bookworm, a grandparent to loving kids or an artist flowing with expression! You can be anyone from anywhere and still #FindYourMix.
Bringing together Culture, Music, Food and Interactive Talks like never before. Brought to you by Punjab IT Board, the event will emulate South by South West (SBSW), one of the biggest festivals in the United States. Contributing to a virtually non-existing events scene in Pakistan, the festival is an embodiment of life itself by providing a platform for people from all walks of life to participate.
Hosting gigs and concerts by Local & International musicians in collaboration with Patari, there will be stellar line-ups by a number of musical acts like Shamoon Ismail, Janoobi Khargosh, Shajie and Roots from the Pepsi Battle of the Bands. MangoBaaz will also be hosting a digital media driven panel discussion amongst many other talks featuring personalities like Tehmina Durrani, Umar Saif,  Sanam Taseer and Saad Hamid.
Other attractions at The MIX include Augmented Reality/Virtual Reality spaces, live gaming, concerts, digital libraries, digital art, art spaces and children friendly interactive spaces. As if that wasn't enough, there will also be Talks, Panel discussions on Fashion, Journalism, Theater, Literature, Health and Finance. Fashion and art pop-ups. Real life movie sets???
Oh and, free Pepsi for all. Can you possibly ask for more?
The MIX is going to be absolutely LIT. Grab your tickets NOW 
and mark your calendars for November 11th and 12th at the Alhamra Cutural Complex, Qaddafi Stadium in Lahore. Hoping to see you all there! Let us know if you're coming in the comments section below, tag your friends and don't forget to say HI to the MangoBaaz squad at the events! 😀
Cover Image Source: Patari Tabeer/The Sibbi Song