Keeping up with Kylie.
Shaadi season is slowly starting to make its way into our lives once again.
Dance practices, darzi visits and online shopping galore – Pakistanis are getting into the full swing of wedding things. And a new trend that is dominating us millennials? Online shopping for joras. ~
Though it may not be a super popular method yet, it's beginning to make its way there and some people selling, lmao, they've got marketing skills like no other.
Someone just photoshopped Kylie Jenner's face into a bride's to sell a jora online and we are NOT MAD ABOUT IT.
LIKE NOT MAD AT ALL.
First of all, LOOK at those photoshopping skills. Honestly, it took me a second to even realize that it was Kylie. Somehow she looks super Desi and super pretty in Eastern wear.
For a second, I thought it was the doppelganger news anchor right here in Pakistan that legit looks like Kylie's long lost twin.
ACTUAL TWIN.
Until finally, after reading the comments on the image, realized that it was just an extremely well executed photoshop job.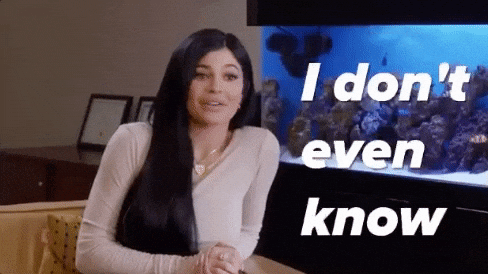 LIKE, AMAZING.
Honestly though, even if it was Kylie in a shaadi ka jora, she would obviously pull it off. Just look how stunning Kim looked in a lengha choli for her photo shoot with Vogue India.
Stunnah.
But lmao, the best part of this image wasn't even the image itself – it was the actual comments coming in.
People who had to do a double take to notice the fact that Lil Miss Jenner made it to an online Pakistani shop.
People were confused, understandably.
And a lot of people, lol, just couldn't see it at all.
Oh yeah, keeping up with this story for sure.
Have you seen the image before? Anyone interested in buying the dress? Lmao, let us know what you think in the comments below! Love you.
---
Cover photo source: Soul Sisters/Cosmopolitan