Justin Trudeau has possibly been the embodiment of everyone's dreams; whether they were personal or political, everyone wants a bit of Trudeau. And he never fails to deliver. In spite of being happily (MashaAllah) married, he makes sure he's a part of everyone's lives.
He's been a part of all other religious minorities and majorities and their celebrations, ever since he's been in power, which makes him even more perfect, even though perfection ko improve kerna thora mushkil hai.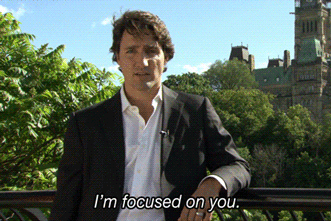 And without fail, as Eid arrives, Trudeau and his personal wishes have also knocked on our doors
It's almost as if Trudeau knows that we won't be happy with just a written statement. So after issuing it, a video was also dropped, along with our hearts. The statement, from him and his lovely wife, read
"Tonight at sunset, Muslims in Canada and around the world will celebrate Eid al-Fitr, also known as the festival of breaking of the fast. Eid al-Fitr is one of the most important religious holidays for the Muslim community and marks the end of the Islamic holy month of Ramadan. It is a time to give thanks for the spiritual growth and the blessings received throughout the holy month. On this occasion, family and friends gather to attend special morning prayers, exchange greetings and gifts, share a celebratory meal, and give generously to others, especially those less fortunate. Canada's cultural diversity is one of our greatest strengths and sources of pride. This year, as we mark the 150thanniversary of Confederation, we recognize the invaluable contributions the Muslim community makes to our national fabric. On behalf of our family, Sophie and I extend our best wishes to all those celebrating Eid al-Fitr. Eid Mubarak!"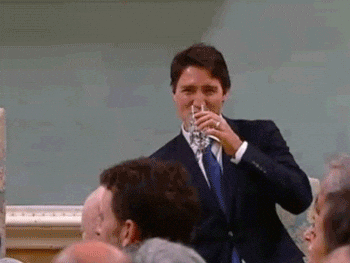 However, we're more interested in the video, obviously
We're all low-key JustinBaaz, but we won't ever make a fuss about it. And this is us every time Trudeau does anything for us, ever.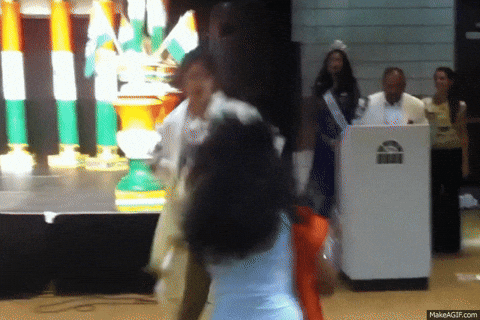 The video starts off with Justin Trudeau being Justin Trudeau and talking about the betterment of the community
And gives us 3500 reasons to move to Canada. Trudeau and his volunteers can be seen packing boxes for what it seems like is large-scale Iftaars, during Ramazan. He also wishes everyone a joyous Eid-al-Fitr, Eid Mubarak, and all the best.
Eid Mubarak to you too, Justin
Eid Mubarak to you and your loved ones from our ends, here at MangoBaaz, too! Have an amazing day and make sure to get as much Eidi as possible!
You can check the rest of Trudeau out, here
Happy Eid al-Fitr! The community spirit I felt at Ramadan food banks in Montreal and Toronto reminds us all – no matter our backgrounds, we're in this together.

Gepostet von Justin Trudeau am Samstag, 24. Juni 2017
---
Cover image via Justin Trudeau / Facebook