It's been 15 years since Jemima Khan left Pakistan but she's still Pakistan's sweetheart. It wouldn't be an overstatement to say that people in Pakistan are absolutely obsessed with her. And she's always keen to return all that love, what with her love for Pakistan still going strong despite having left the country behind so many moons ago.
Here are 11 reasons why us Pakistanis still love Jemima so much:
1. She's still got it at 45.
She's a hot Tabasco sauce at this age! We'd love to know her secret to looking so good.
2. She's a proud 'honorary' Pakistani at heart and isn't afraid to show it.
Happy Independence Day Pakistan and congratulations on the cricket victory too

— Jemima Goldsmith (@Jemima_Khan) August 14, 2016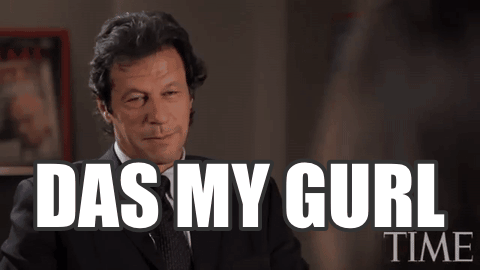 3. Her Halloween costumes take the crown. 
Jemima sets major Halloween goals for all us unoriginal buffoons who slack off with the witch or pussycat look.
4. She's making sure her sons are thoroughly engaged with Pakistan
Sulaiman Isa and Qasim are both the spitting image of both parents.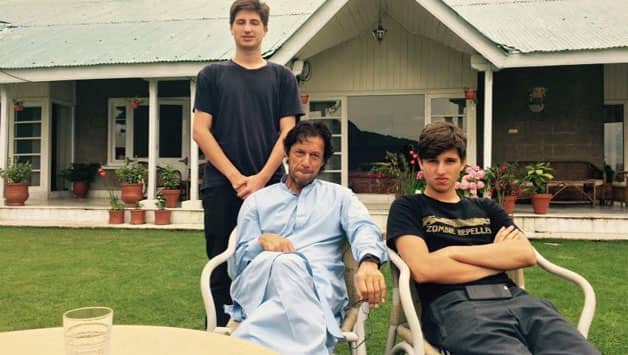 5. She's got quite the sense of humor
Today is most popular day to file for divorce. (First Mon in January after the kids go back to school after Xmas holidays) You're welcome.

— Jemima Goldsmith (@Jemima_Khan) January 9, 2017
Twitter is actually a far more pleasant place since insta poached all the selfie loving narcissists

— Jemima Goldsmith (@Jemima_Khan) October 12, 2016
6. She loves dogs
Okay, this isn't a very Pakistani thing, traditionally, but still… She's got an enviable family of gorgeous dogs, with her latest addition being Brian the majestic snowy white Alsatian.
7. She speaks fluent Urdu
She speaks in Urdu at 2.05 minute mark in the video.
8. Her relationship with Imran Khan, after all these years, is wonderful
They parted on such good terms and it's evident in their relationship all these years. She'll often post nostalgic photos of Imran Khan and has continually supported him all these years.
9. …and we're still rooting for the two 
I mean let's face it, they're honestly so perfect for each other.
10. She's an avid nature lover
She'll be horse riding one day…
And walking through gorgeous poppy fields the next.
11. And of course, she's a political activist who never shies away from speaking for the truth
What's more Pakistani than a politically active person? Jemima has always advocated her political stance, not only within Pakistani politics but also on an international level. She's always campaigning for social and political causes.
Jemima Khan is a philanthropist – she founded the Jemima Khan Afghan Refugee Appeal for Afghan refugees in Peshawar. She was a UNICEF U.K. ambassador too and played an active role in helping displaced persons.
We love you Jemima. You'll always be our Mrs. Imran Khan ? ? ?
---
Cover image via: urdupoint.com